Work and Learn Program Launching This Fall
Campus initiative will assist students financially while supporting personal and professional growth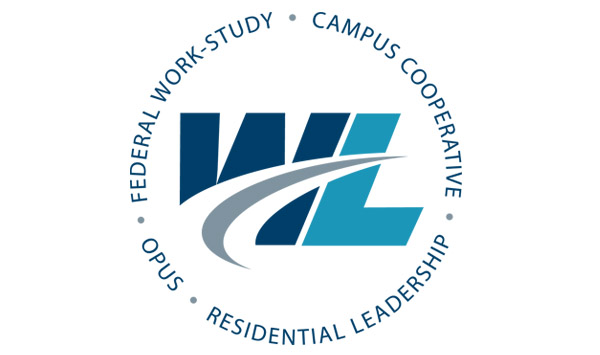 University News | June 8, 2020
Virginia Wesleyan University will launch the Work and Learn Program (WLP) this fall, an important campus initiative that will assist students financially and support their personal and professional growth, President Scott D. Miller has announced.
"As we continue to experience the devastating impact of COVID-19," Dr. Miller says, "we know that many students and their families are facing significant challenges. With its effect on the economy, we need to find creative ways to help students fund their education while simultaneously developing skills to enhance their marketability in the post-graduation job market."
The Work and Learn Program is intended to enhance on-campus student employment opportunities while providing a variety of experiences. All on-campus student employment opportunities will fall under this program, consisting of four components: the Federal Work-Study Program, Opus, Campus Cooperative (non-work-study employment), and Residential Leadership (resident assistants). Eventually an off-campus cooperative model will be developed in partnership with a number of the University's community partners, offering students career preparation in their fields of study.
The WLP will be dedicated to providing students with meaningful work opportunities that allow them to better engage with the Virginia Wesleyan University community. Students will develop the skills and experiences necessary to be competitive in today's job market while also having the opportunity to actively contribute toward the cost of their education.
Initially, 400 meaningful work opportunities will give students the ability to earn up to $2,500 per academic year—a concept that will also serve as an effective recruitment and retention tool. Students awarded Federal Work-Study will continue to receive bi-weekly paychecks while other positions will receive tuition credits applied directly to their student accounts. Similar to federal work-study and Opus, students will engage in on-campus work for a specified number of hours (between 10-15 per week) in exchange for their earned tuition credit.
The program will be led by Jason Seward '05, Associate Vice President for Campus Life and Operational Management. This is a natural fit as Seward has led a robust and successful student-work program for many years managing operations for the Jane P. Batten Student Center. In this new initiative, he will be assisted by Teresa Rhyne, Director of Financial Aid, and Jessica Harrington, Director of Career Development. In addition, staff leaders from across campus will be selected to assist in overseeing the various components of the program.
For example, eligible students with an interest in environmental sciences might work in the Greer Environmental Sciences Center gardens and greenhouse under the guidance of Dr. Eric Johnson (Associate Professor of Biology and Greenhouse Supervisor) and Brian O'Neil (VWU/Norfolk Botanical Gardens Director of Living Landscapes). Likewise, eligible students with an interest in business might work in the Office of Finance and Administration or the Scribner University Store.
Other opportunities will include, but are not limited to, the following areas/locations on campus:
Susan S. Goode Fine and Performing Arts Center
Jane P. Batten Student Center
Office of Marketing and Communications
John Trinder Center for Advancement
Coastal Market and Harbor Grill
Center for Enrollment Services
The Lighthouse
The Learning Center
Hofheimer Library
Civic Engagement and Service Learning
Office of the President
Offices of Intercollegiate Athletics/Sports Information
Birdsong School of Social Science
Joan P. Brock School of Mathematics and Natural Sciences
Susan S. Goode School of Arts and Humanities
D. Henry Watts School of Professional Studies
Batten Honors College
VWU Global Campus
Facilities Management
The Trails at Wesleyan Woods
A user-friendly website with program specifics, detailed descriptions of all available positions, and the ability to apply online for positions will be released later this summer.
To support the University's focus on affordability of a Virginia Wesleyan education, a variety of initiatives have been implemented over the years to assist students and their families. This includes the freezing of tuition for three consecutive years, offering low cost and expanded January Term and Summer Sessions, development of the Opus student-work program, a four-year guarantee, and expanded early- and dual-enrollment programs.
"Our newest initiative will grow these efforts significantly," says Dr. Miller, "expanding our reach and providing a longer term plan that will support our students and University community on many levels."