'Works in Progress' Returns to Wesleyan
Faculty and students share work in all stages, focused on women's and gender issues, at regional conference on April 2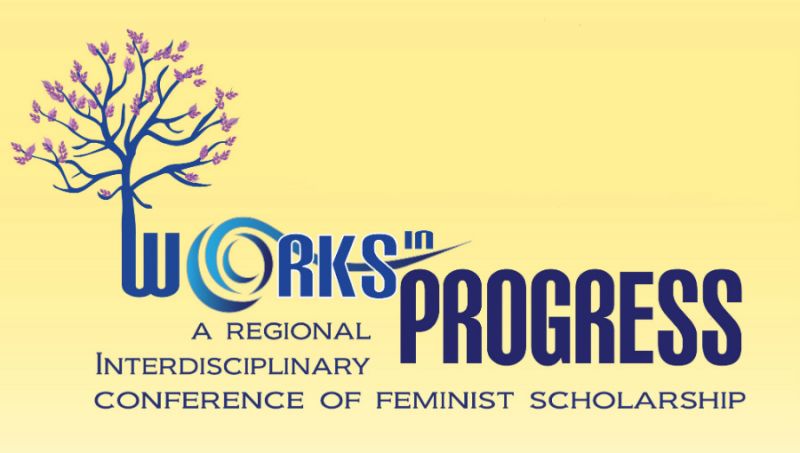 News Release | April 2, 2016
Faculty and students from colleges and universities across the region gathered at Virginia Wesleyan College April 2 for Works in Progress, an interdisciplinary conference of feminist scholarship. The event featured presenters from Christopher Newport University, Hampton University, James Madison University, Norfolk State University, Old Dominion University, Virginia Wesleyan College, and William & Mary.
A keynote address was delivered by Dr. Elizabeth Losh, Associate Professor of English and American Studies at William & Mary. Losh is a core member and former co-facilitator of the feminist technology collective FemTechNet, a founding member of the Center for Solutions to Online Violence, and a member of the HASTAC Steering Committee. She previously served as the director of the Culture, Art, and Technology program at the University of California, San Diego.
This is the second year the event was held at Virginia Wesleyan—hosted by the Women's and Gender Studies Department, Women's Forum, and Women's Resource Center. It was previously hosted by the Department of Women's Studies and Friends of Women's Studies at Old Dominion University.
"It is a privilege for Virginia Wesleyan to be able to host Works in Progress," says Susan Larkin, Director of the Women's Resource Center and Associate Professor of English at VWC. "Works in Progress brings feminist scholars from a variety of disciplines to VWC and gives our students the opportunity to experience an academic conference on our own campus."
Works in Progress provides a place where work in all stages of development, focused on women's and gender issues, can be presented in exchange for feedback and consultation from other interested scholars. The conference is divided into three sessions made up of 11 panels and nearly 50 presenters.
Panels included: Subjugated Knowledge: Women in August Wilson's Plays; Feminist Issues and Activism in Hampton Roads; Culture and Politics; Women Writers, Trauma, and Subversion; Boundary Waters: Journeys and Transitions in Beth E. Brant's "Swimming Upstream"; Defining the Experience of Black Womanhood: Reconceptualizing the Strong Black Woman Cultural Construct; Feminist Approaches to Global Crises; Leading and Establishing Yourself; Systems and Influences; Violence Against Women; and Uncovering Our Own Legacy: Representation and the Hampton Roads LGBTQ Community.
A number of Virginia Wesleyan faculty members and students participated in the conference. Among them were faculty panel chairs Richard Bond, Batten Associate Professor of History; Kathleen Casey, Assistant Professor of History; Kellie Holzer, Assistant Professor of English; Taryn Myers, Assistant Professor of Psychology; Adam Ruh, Lecturer in English; and Sharon Payne, Professor Emeritus, Social Work. Faculty presenters included Rebecca Hooker, Batten Associate Professor of English; Alison Marganski, Assistant Professor of Criminal Justice; Adam Ruh, Lecturer in English; and Kathy Stolley, Professor of Sociology.
Presentations, including posters, were given by Virginia Wesleyan students Adrian Benn, Katherine-Anne Christy, Brianna Graham, Gabrielle Henderson, Alexandria Houston, Ashley Jens, Shyail Owens, Connor Pederson, Sarah Pybus-Elmore, Kelsi Robins, Dillon Rudiger, Madison Thomer, and Shanikqua Williams.
Panel discussions took place throughout the day in VWC's Women's Resource Center, Floyd E. Kellam Jr. Social Science Lab, and Clarke Hall.