Love Virtually in The Liberal Arts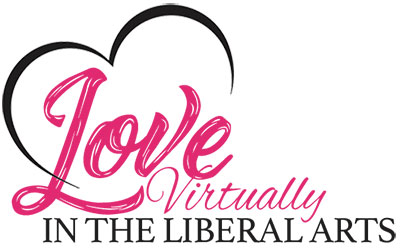 February 7-18, 2022
Held annually around Valentine's Day, the Love Liberally symposium—again this year as Love Virtually—explores love as it relates to the liberal arts. In this virtual age of COVID-19, Virginia Wesleyan University community members will again share informal "Bob Talk" videos from February 7-18 that explore the concept of love through their own disciplinary lens. After more than a decade, this series has become a University tradition that creates a unique opportunity for exploration of scholarly passions and engaged learning.
"Alma Mater"
(Vox Vera)
---
"For the Love of Musical Relationships"
(Jason Squinobal, Music)
Music is the art of sound relationships. There are relationships in space and relationships in time. This Bob talk is intended to give the musical time relationship a little love.
---
"Show Students Some Love with Technology: Enhanced Feedback with Maegan Cook"
---
"The Love of Civic Engagement"
(Erin Highsmith '22)
---
"The Archaeology of Love in Archaic Greece"
(Ben Haller, Classics)
---
"The Hermeneutics of Love: the Loves of Hermes/Mercury in Greek and Roman Mythology"
(Ben Haller, Classics)
The Hermeneutics of Love: the Loves of Hermes/Mercury in Greek and Roman Mythology" explores the love stories the Greeks and the Romans told about one of the less likely lovers of the Greek Pantheon: the god Hermes. In this Bob talk, Dr. Haller examines the various ways in which Hermes is associated with love in Greco-Roman religion.
---
"Love the Source You're With"
(Amber Gruszeczka, Research Librarian)
The criteria we use to evaluate a possible love interest are very similar to the criteria we use to evaluate sources of information we come across in our research. This video illustrates the curious relationship between love and research.
---
"Puppy Love: Including Animals in Wedding Ceremonies"
(Kathy Stolley, Sociology)
We love our companion animals. Take a fun look at how we increasingly love including them in our human wedding celebrations.
---
"For the Love of Clay"
(Phil Guilfoyle, Art)
---
"#OUTLOVE: More than Just a Hashtag"
(Brandon Elliott, Athletics)
---
"What's Love Got to Do With It? The Impact of Text Messaging on Interpersonal Communication"
(Robin Takacs, Communication)
---
"A Kiss is Not Just a Kiss: Saying Goodbye to a Dangerous Biblical Practice"
(Craig Wansink, Religious Studies)
---
"Valentines in the Bible"
(Terry Lindvall, Religious Studies)
What kind of romance existed in the Bible? Where did men meet women? How frisky did they get even before there was a Saint Valentine?
---
"Loving Our Earth"
(Ashley Roehrman '21, Earth and Environmental Science & Sociology)
Ashley Roehrman '21 tours the Greer Environmental Sciences Center and the student-created 'Marlin Meadows' as she discusses what Loving the Earth means to her.
---
Thank you to the Bob Talk presenters for sharing their perspective of their discipline, love and the liberal arts. 
Members of the Love Virtually Committee:
Denise Wilkinson, Amber Gruszeczka, Kathy Stolley and Stephanie Smaglo