A Passion for Activism: Manijha Mack '18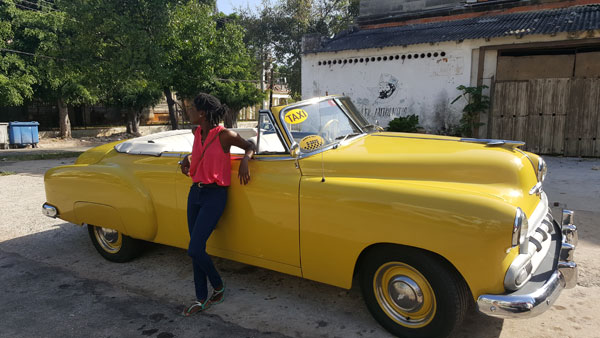 During Manijha Mack's time at Virginia Wesleyan University, she was a Global Scholar who spent an academic semester in Havana, Cuba, and an undergraduate researcher.
Her research project, "Academic Success of Black Students Attending Predominantly White Institutions," was guided by her mentor Professor of Education William McConnell. She shared the project with the campus community during a poster presentation at the Spring 2018 Port Day.
She believes both experiences ignited a passion for activism and helped her find her voice in the world. 
"I was able to discover how much my voice and personal experiences played a role in political conversations. I once believed I did not have room to speak because I didn't understand the political jargon or couldn't immediately dish out numerical facts. I had yet to realize that my very existence and the causes I believed in were pertinent to these conversations."
Mack credits her VWU experiences with influencing the work she does now as a Community Health Worker for HealthCare Access in Maryland.
"I gained much more confidence in myself and in my ability to stand up for what I believed in. Today, I actively speak up for those communities (along with my own) that are marginalized and silenced."
She encourages current students to not let fear be an obstacle to experiential learning.
"I would say to not let the idea of the unknown scare you away from these experiences. These opportunities, which were all super new and intimidating to me at one point, were prominent influences in who I am today and the work I choose to pursue now."
She has a message for current students.
"As a young adult, the best thing you can do for yourself and for your future is to take on exciting new roles, explore unfamiliar territory, and challenge yourself academically. It is all well worth it."