Graduate School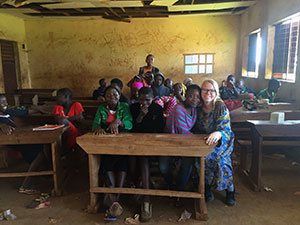 Graduate & Professional School
The Lighthouse provides assistance to students and alumni who are considering graduate or professional school. We provide assistance with:
Graduate and professional programs
Application process
Admissions tests
Financing graduate school
If you plan to attend graduate school immediately after graduation, you should start the graduate school research and application process during the fall of your junior year. We recommend that you start by doing the following:
Attend a graduate school fair sponsored by the The Lighthouse. The next fair will take place on Thursday, October 4, 11:00 a.m. - 1:00 p.m., Batten Main Street. For information, click here.
Attend a graduate school workshop sponsored by the The Lighthouse.
Research graduate and professional schools.
Consult with faculty in the field.
Consult with a CDIP career counselor in The Lighthouse. To make an appointment, click here
Graduate School Admissions Tests
The nearest test center is the Prometric Testing Center
660 Independence Parkway, Suite 300, Chesapeake, VA
Phone: (757) 873-0208; Web: www.prometric.com.
Practice Test Information
Sign up online at Kaplan Test Prep (www.kaptest.com/pages/practice).
Get detailed score report
Complete explanation of questions
Strategies for improving scores
Online Graduate School Admissions Test Registration
Register online for:
Continuing Education Web Resources