2021-22 Study Away Courses
Faculty Study Away Course Spotlights
The Study Away Program director, Mandy Reinig, is conducting a series of interviews with VWU faculty who lead study away courses.
Dr. Terry Lindvall discusses his course in Oxford, England.
Dr. Doug Kennedy discusses his course in Maui, Hawaii.
Dr. Craig Wansink discusses his course in Israel and Palestine.
Dr. Elizabeth Malcolm discusses her course in Alaska.
Dr. Antje Schwennicke discusses her course in Berlin, Germany and her Model United Nations course in New York City. 
Virginia Wesleyan University offers study away courses taught by our own faculty. The 2020-21 courses are listed below. For more information about individual courses, contact the faculty instructor directly.
Students enrolled in VWU's study away courses may apply for The Lighthouse's Study Away Course Grants. Please contact the Study Away Program director, Mandy Reinig, for more information.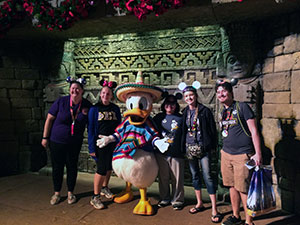 COMM 333: Walt Disney's America
Description: This course offers an in-depth look at Walt Disney, the company he created, and the messages and images it communicates, as depicted in media and culture. By approaching Disney from multiple perspectives–including historical, sociological, business, feminist, religious, anthropological, ethical, literary, and media studies–we will better understand its dimensions and role in culture and media.
Destination: Walt Disney World, Orlando, Florida
Tentative Travel Dates: January 6-11, 2022
For more information, please contact Prof. Terry Lindvall (tlindvall@vwu.edu) or Prof. Kathy Merlock Jackson (kmjackson@vwu.edu)
---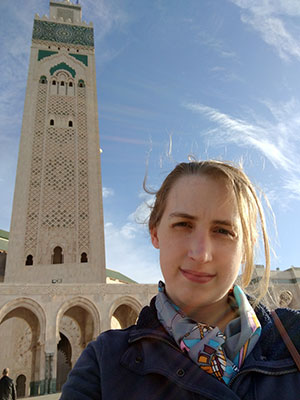 MBE 209: Study Away: Business in Emerging Markets
Description: This course investigates the opportunities and challenges of doing business in emerging markets as explored through the lens of Morocco. It examines the political, legal, cultural, and economic factors that shape the business environment in such markets. The course also investigates business entry mode strategies, negotiating and relationship building in emerging markets and methods to assess risks and opportunities.
Destination: Various Cities in Morocco
Tentative Travel Dates: January 7-21, 2022
For more information, please contact Prof. Nadia Nafar (nnafar@vwu.edu).
---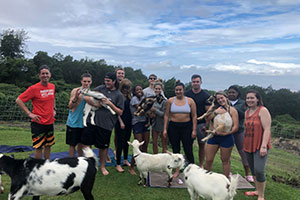 SRM 348: Maui Sea to Sky: Adventure Travel's Impact on Culture and The Environment
Description: This course examines the impact that adventure travel has on culture and the environment. To study the impact, students travel to Maui and local Hampton Roads destinations. These trips, and working with local partners in Hawaii, help students understand how the activities they'll participate in (such as snorkeling, hiking, surfing, luau, and agri-tourism) have an effect on culture, the economy, and preservation of the environment. This is an active adventure-filled course.
Destination: Maui, Hawaii
Tentative Travel Dates: mid-January 2022
For more information, please contact Prof. Doug Kennedy (
dkennedy@vwu.edu
).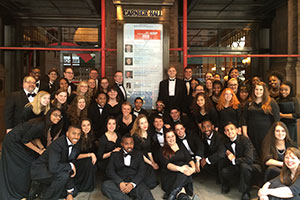 APMU 211: Wesleyan Camerata
Description: Join the Virginia Wesleyan Choirs and travel to Carnegie Hall in New York City to sing Vivaldi's Gloria along with hundreds of other singers. In addition to rehearsals and time in Carnegie Hall, students will have opportunities to explore New York City and attend a variety of performances.
Destination: New York City, NY
Tentative Travel Dates: April 27-May 1, 2022
For more information, please contact Prof. Bryson Mortensen (bmortensen@vwu.edu)
---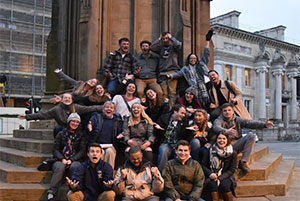 HUM 201: Travel in the Humanities (2 or 4 credits)
Description: This seminar aims at establishing conversations with the writings of key Christian authors who studied and taught at Oxford University. Writers such as Dorothy Sayers, J. R. R. Tolkien, C. S. Lewis, and Charles Williams contributed a diverse catalogue of literature, ranging from detective fiction, plays, fantasy literature, children's literature, apologetics, science-fiction, and supernatural thrillers.
Destination: Oxford, England
Tentative Travel Dates: March 11-20, 2022
For more information, please contact Prof. Terry Lindvall (tlindvall@vwu.edu)
---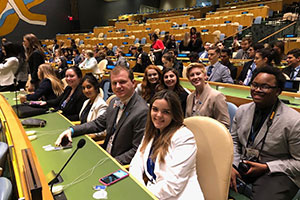 POLS 346/347: Model United Nations
Description: These two courses provide understanding of the operations of the United Nations, including the UN's bureaucratic structure, resolution writing, multilateral diplomacy, and specific issues in contemporary international politics. POLS 347 involves participation in the National Model UN Conference in New York City (NMUN). NMUN conferences replicate the rigorous process international learners must go through to find agreeable solutions to major problems in the world today.
Destination: New York City
Tentative Travel Dates: April 2022
For more information, please contact Prof. Antje Schwennicke (aschwennicke@vwu.edu).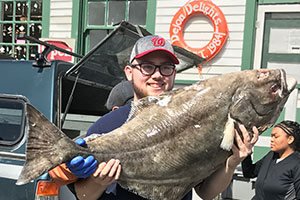 ENVS 283: Seminar in Alaska
Description: This unique interdisciplinary course focuses on the distinctive and dramatic landscape of Southeast Alaska to illustrate the interconnectedness between the major forces that have shaped our planet and how its inhabitants live their lives. The emphasis of this course is to foster students' awareness of complex relationships that exist throughout the natural world and how they interact to have economic, social, cultural, and philosophical implications. Trip includes visits to the Mendenhall Glacier, Jilkaat Kwaan Heritage Center and Bald Eagle Preserve, Haines Sheldon Museum, field trips with local experts, and an overnight rafting trip on the Chilkat River.
Destination: Juneau and Haines, Alaska
Tentative Travel Dates: June 6-16, 2022
For more information, please contact Prof. William Gibson (wgibson@vwu.edu).
---
For information on the Batten Honors College courses being offered in 2021-22 please click here.