Student Success Stories
An Eye on IO: Interning with the Center for Applied Innovation, LLC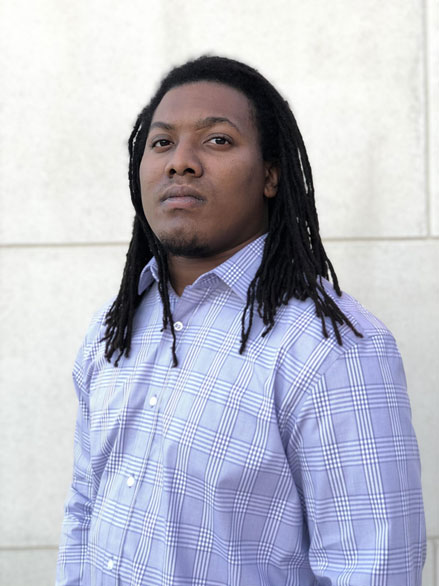 Zion Howard '20 spent his summer interning with the Center for Applied Innovation, LLC, a consulting firm that works with government officials to enhance performance in a variety of sectors, such as medical care, social work, and defense. He was drawn to the organization because of his interest in Industrial/Organizational (IO) Psychology.

Howard majored in Psychology, with minors in both Business and English. This blend of coursework helped to prepare him for the internship.

"I do not believe that I had one person or experience that helped me prepare for my internship," said Howard. "More specifically, it was a combination of the courses I have taken so far, such as Individual Assessment of Differences, Statistics/Research Methods, and Principles of Management."

Luckily for Howard, the COVID-19 pandemic did not prevent him from completing the internship.

"It was a completely virtual experience, which was nice because it did not require me to travel to headquarters, and I could complete the internship despite the COVID-19 pandemic."

Howard was connected with the organization by Professor Brooke Schaab, adjunct faculty member in the Psychology Department and a research psychologist with the United States Government Accountability Office. Colonel (Ret.) Bob Morris, president and CEO of the company, is a close friend of Dr. Schaab's.

"I am extremely grateful for the opportunity and their belief that I could be an asset to their work," Howard added. "We had to conduct extensive research on the organization we are consulting to develop questions that are relevant to their industry. In addition, we worked with the leaders of said organizations to critically evaluate the surveys before distributing them." 

When asked what his most memorable moment was, he explained that it was "seeing the results of our research being applied in the appropriate situation."

"For example, our survey results and recommendations influence the process of selecting the most qualified organization/company/person to complete the requirements of the contract."

One important takeaway for Howard was the amount of professionalism and organization that is required to produce top-tier work in the workplace.

"I was able to work with my mentors, Dr. Schaab and Dr. Alan Spiker, to develop survey questions, as well as writing reports after collecting the data. Although it might seem easy, I found that there is a lot to consider when developing, administering, and analyzing the results of surveys."

Completing the internship helped him to finalize his next steps.

"The next immediate goal for me to conquer is to get accepted into a Masters program for Industrial/Organizational Psychology in Fall of 2021. After completing my degree, I will enter the workforce within the realm of consulting, talent acquisition, or human resources. However, I have yet to discover my true passion within IO psychology and cannot wait for the opportunities that will be present in my graduate program."

Howard has advice for students considering an internship.

 "Be outgoing and do not doubt your abilities. When completing your internship, you are not expected to know the answer to every question or problem, but you are expected to provide your best effort. Your internship coordinators are there to assist you in your learning experience and, more than likely, do not want to see you fail. Do not be afraid to ask questions when you do not understand something. It is better to show that you are willing to learn, rather than to struggle and not make the attempt to increase your performance."

For more information on internship opportunities, visit the Career Development Program, in The Lighthouse: Center for Exploration & Discovery.