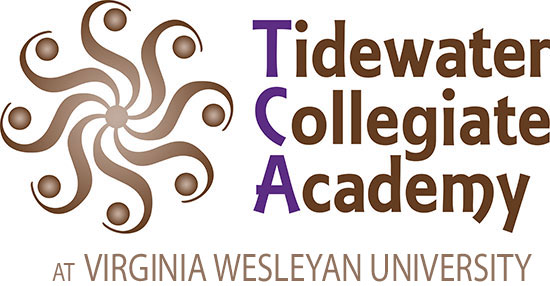 The Tidewater Collegiate Academy (TCA) at Virginia Wesleyan University is an innovative laboratory for teaching and learning that extends from the primary grades through high school with early college, dual enrollment opportunities housed in the brand-new Frank Blocker Youth Center on campus.
The mission of TCA is to facilitate the development of global citizens equipped with 21st-century skills ready to make the world a better place. TCA is a socially-emotionally safe learning environment in a non-traditional setting. The curriculum is individualized and created specifically for each student based on his/her interests and needs. Students engage in authentic, hands on, thought demanding experiences that will prepare them for their future through seminars, small group instruction, and guided inquiry.
Early College
Juniors and Seniors can take dual enrollment classes alongside VWU students with VWU professors to receive a real-world college experience. Students will be immersed in robust college courses with the additional support of TCA staff to promote a successful experience. Upon successful completion of the course work, students will receive a college transcript reflecting their achievement and positioning them to perhaps graduate from a 4-year school early. Students could earn up to 64 college credits and complete their first year of college while finishing high school.
Teacher Education Program
VWU students and teacher candidates have the chance to learn in an authentic teaching environment working alongside TCA students and staff. Candidates practice 21st-century teaching methods, explore new teaching pedagogy, develop and implement real world lessons, gain confidence as classroom managers, and make a direct impact on young people by building relationships with TCA students.
For more information about Tidewater Collegiate Academy at Virginia Wesleyan University, please click here.