Annual Day of Giving Results Are In!
Far surpassing last year's record, the day was bigger than ever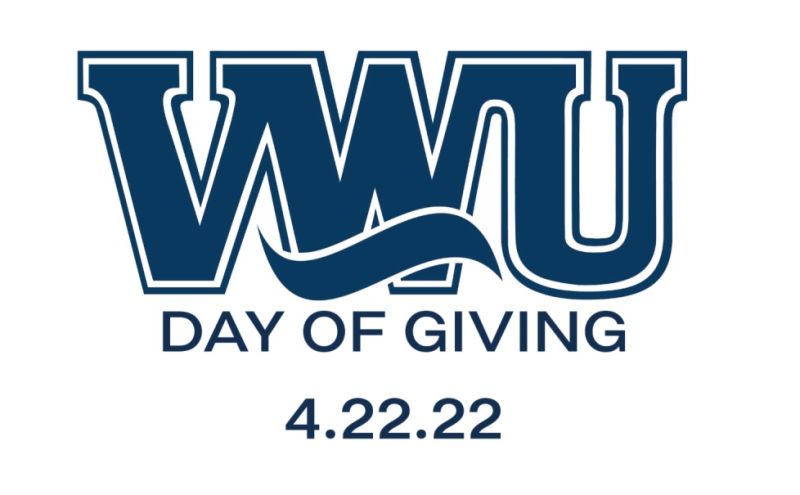 University News | April 27, 2022
Virginia Wesleyan University's fourth annual Day of Giving on April 22 was "bigger than ever," VWU President Scott D. Miller has announced. Day of Giving support totals $79,106.69 from 527 alumni, parents, and friends, far surpassing last year's record of $30,010.07 from 131 donors. Of these gifts, 173 came from new alumni donors.
"I cannot tell you how proud I am to see this incredible show of support from our Marlin community," said Dr. Miller. "I thank all those who were able to participate—be it by making a gift or by sharing the campaign with others."
President Miller extended congratulations to "It's Lit," the classes of 2010 until now, on winning the alumni class decade challenge with the highest number of graduate participation. As a result, this group will receive a designated Reunion Tent stocked with beverages, snacks, and VWU swag during FinFest at Homecoming and Family Weekend on Saturday, October 8.
Five VWU Board of Trustees/alumni generously offered matching gifts to their respective decade: Gary D. Bonnewell '79, H'16, J. Timothy Bailey '83, Michael R. Rawls '91, W. Taylor Franklin '04, and Mavis E. McKenley '11.
Throughout the day, there were also two gift challenges for VWU Athletics. VWU Women's Soccer had the highest number of participants and will receive a gift of $2,500 to their sports program. Women's Soccer will also receive an additional gift of $2,500 to their program for raising the most funds. Both gifts are courtesy of Tim Bailey '83.
The following participants won raffle prizes throughout the day:
Box Seat Tickets for Four (4) to the Charlotte Hornets, courtesy of Tim Bailey '83: Monica Saltarelli DeNeale '97
Lunch & VIP Tour of DeFord Manor for two with President Scott D. and Annie Miller: Nancy Mattox Moore '00
Hasbro Prize Package 1, courtesy of Eric Nyman '94: Megan Crook '09
Hasbro Prize Package 2, courtesy of Eric Nyman '94: Dillon Thompson '17
Taste Gift Basket, courtesy of Jon Pruden: Tracy Kessler Keller '04
Drone: Bill and Melissa Eskola, parents of VWU senior Sofia Eskola
Thank you to the 2022 Day of Giving donors!