Day of Giving
VWU Day of Giving is a fun, philanthropic tradition at VWU. While we may not be able to gather together right now, VWU alumni and friends can still come together to celebrate and support what they love about VWU. During the 2020 VWU Day of Giving, you can make a gift to anything you love at VWU by contributing to The Excellence Fund.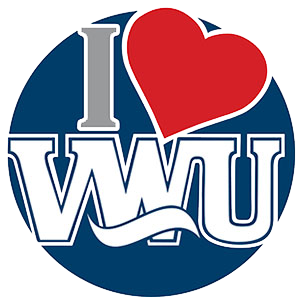 THANK YOU
for making the 2020 VWU Alumni Day of Giving the biggest year yet!
Because you gave to what you love on behalf of VWU and VWU students, we met our $5,000 match challenge from Billy Spain '79, and raised $22,800.20 for our COVID-19 relief fund, academic scholarships, athletics, and much more! We feel sincerely humbled by the incredible participation and generosity shown this VWU Alumni Day of Giving. Thank you for your generosity during such difficult and uncertain times.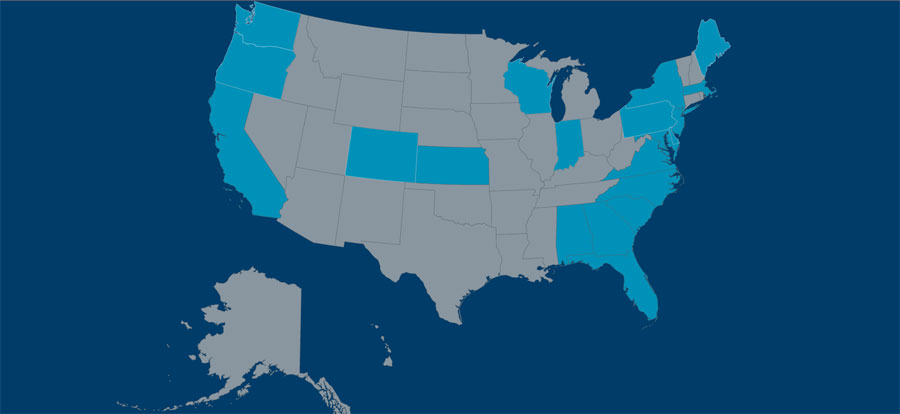 The Marlin community has proven that together, we are stronger, and nothing can prevent us from making a difference! With your support, VWU will continue to be a place of meaningful engagement, scholarship, and service.
Victoria Abbey '14
Taylor Allen '13
Nancy Allen '99
Stacey Angell '97
Laurie Aylward '00
Tim Bailey '83
Curtis Baker '76
Jaclyn Ballance '12
Howard '82 and Pamela '83 Bartner
Amanda Baxter '17
Megan Bell-Hill '14
Karen Bitler '80
Courtney Bogan '16
Celia Bowie '15
Jim Boyd '84
Jennifer Boyd '94
Rebecca Bradford '10
Stephanie Brady '97
Nelson Britt '84
Melissa Coley Bugno '02
Carol Ann Burczyk
Jennifer Burke '95
John Bush '04
Jacqueline Butler '99
Jason '06 and Kara '06 Byzewski
Brandi Calica '14/MBA '19
Nathan Campbell '00
Teresa Cardamone '18
Jonnie Carney '98
Johnathon Chambers
Kamryn and Brice Clairmont
Alan '92 and Elizabeth '94 Clark
Che Clark '97
JoAnn Cleveland
Anne Close '88
Cecilio Coleman '96
Samantha Coleman '98
Patricia Colhurst '96
Sydney Covey '15
Alisa Crider '10
Marin Crowder '16
Dawn Datcher '03
Troy '93 and Jennifer '94 DeLawrence
Meaghan DiBiase '11
Jerome Dolle
Melissa Downs '03
Thomas and Andrea Dozier
Mike Duffy '96
Andrea Dukes '92
Brandon '03 and Laura '05 Elliott
Jesse '72 and Mary Fanshaw
Rory Finnegan '15
Elizabeth Ford '19
Dominique Fowler '12
Robert Fox '94
Greg '97 and Shannon '98 Freedland
Robert Gillikin '00
Mary Ginder
Bill Gobble '03
Glynn Goodrich '82
Jessica Gosnell '13
Megan Gowen '18
Joe '94 and Lori '94 Harris
Jim Hartnett '87
John Haynes '98
Devon Heath '11
John and Carole '88 Heller
Kala Herman '13
Kandis Hern
Elizabeth M. Herrington
Mary Hickey
Nicholas Hipple '18
Jason Hoernke '17
Victoria Holliday-Kieffer '15
Andrea Hoover-Erbig
Tim Hopkins '91
Angelique Horowitz '14
Lena M. Huntington
Bruce and Lorri Jackson
Samantha Jackson '16
Allison Kangail '13


Kristina Karagiorgis '15
Candice Kayser '06
Robin Kelley '94
Jordan Kenney '08
Rob '93 and Winkie '92 Kohler
Michelle Kulchawik '05
David Laiti
Andrew Langis
Isaac Lowenthal '92
James Lynch '10
Kenneth Magersupp
Tempe Martens '14
Brandon '11 and Whitney '10 Massie
Meredith Mayner '04
Nicole Mazzoccone '10
Gary '75 and Sandra '76 McClave
Robert McGregor '91
Mavis McKenley '11
John '12 and Michaela '15 McKenzie
Christina Michels '08
Franchesica Middleton '14
Scott and Annie Miller
Brittany Miller '18
Tina Clark Milligan '88
Keith Moore
Michael Moran '15
Paul and Julie Morgan
Richard Mosher '72
Kasey Newcomb '17
Sarah Nickle '15
Alyssa D. Ochsenfeld '17
Mark A. O'Connell '92
David O'Rork '18
Anthony Palazzo '03
Nicholas Pappas '14
Lonnie Paster '78
Ricky Perrault '19
Alana Peters '18
Mary Pilkington '16
Greg '84 and Dedra '83 Plummer
Alex Poteet '12
Erin Rapach '01
Jenna Riegel '13
Jasmine Rivera '14
Carolyn Robbins '99
Lawrence Romaine '97
Stacey Rooney '95
Jessica Sacra-Hancock '08
Kathleen Salzman '09
Mary Sartwell '93
Victoria Schaller '90
Matthew Sherman '09
Anastasios Skartsiaris '08
Alexis Smith '18
Claire Smith '84
Billy Spain '79
Jennifer Spencer
Ted Stanton '02
William Stephenson '81
Scott Straub '82
Kerry Strnad '95
Mark and Donita Strong
Richard '93 and Christine '94 Studley
John Sutton
Robin Takacs
Michael Tibbs '12
Mark Tribendis '06
Maria S. VonVille
Andy Walker '90
Craig Wansink
Kevin and Christi Ward
Megan Watts '15
Skyler Weaver '15
Evan Whitson '96
Nancy Williams
Kyle Williams '08
Lindsey Williams '08
Alexandra Williams '17
Jason '95 and Christine '97 Williams
David Wolfram '73
Lindsey Wreggelsworth '11