Day of Giving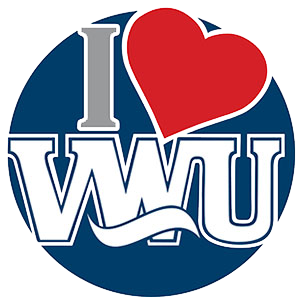 THANK YOU
for making the 2021 VWU Alumni Day of Giving the biggest year yet!
Because you gave to what you love on behalf of VWU and VWU students, we surpassed our $10,000 match challenge from alumni and Board of Trustee members, Gary Bonnewell '79 and Tim Bailey '83!, and raised $30,010.07 for our academic scholarships, experiential learning opportunities, athletics, and much more! We feel sincerely humbled by the incredible participation and generosity shown this VWU Day of Giving. Thank you for your generosity during such difficult and uncertain times.

We are so grateful for the entire Marlin community who participated in our annual, philanthropic event. With your support, VWU will continue to be a place of meaningful engagement, service and opportunity.
David and Holli Allway
Sheron K. Antoskow '96
Dwight and Kim Baumgardner
Edward "Paul" and Carmela Bertrand
Eva N. Betejemann '97
Brenda A. Blackwell '94
William "Bill" Blake '06
Stephanie M. Brady '97
James and Amy Bridges
Charles and Michelle Brooks
Melissa C. Bugno '02
Alan and Carol Burczyk
Rachael C. Burgess
Guy and Cary Butcher
Jacqueline R. Butler '99
Jason '06 and Kara '06 Byzewski
Carlos and Donna Cabral
Brandi '14/MBA '19 and Ferdinand Calica
Heather M. '04 and Emily '09 Campbell
James D. and Valerie B. Campbell
Nathan B. Campbell '00
Cape Henry Collegiate
Neil Carroll and Roseann J. Carlson
Jodi Chaler
Brice and Kamryn L. Clairmont
Kenneth M. Clark '86
Cecilio R. Coleman '96
Patricia Cox Colthurst '96
James E. Cooper
Kadija S. Corinaldi '15
Kelly R. Cordova MBA '21
Alisa W. Crider '10
Judy H. Crump '96
Robert H. and Nancy DeFord, Jr.
John C. DeLullo '98
Anthony "George" Denice '77
Victor F. Dorsey
Daniel and Lori Downum
Thomas '93 and Andrea '92 Dukes
Ksera T. Dyette '11
Sue J. Erickson
Sean and Sharon A. Faulkner
Pam Fisher '85
Gregory '97 and Shannon '98 Freedland
Dominiqe M. Fowler '12
William "Bill" R. Gobble '03
Heather Goldberg
Glynn F. Goodrich '82
Michelle B. Grider '11
Kimberly and Theodore Hammer
Joe '94 and Lori '94 Harris
Abigail L. Harrington '20
Jessica H. Harrington
Robert and Camilla Harrod
Tara H. Hawkins '04
Nicholas G. Hipple '18
Dell Young '74 and Larry Horvath
Michele K. Hylton
Kelly T. Jackson '84
Corin E. Jackson '20
Jean Jenkins '89
Howard and Suzanne Kern
Brian A. Kirwin '91


Jaye L. Koch '82
Sharon K. Laderberg
Scott and Krista Laird
Steve '94 and Kelley '94 Latta
Kevin Leahy
B. Malcolm Lively
Heaven L. Manning '11
Loren L. Marquez
Wesley K. H. Mattingly
Dori F. McConnell
Mavis N. McKenley '11
Patrick R. McMahon '02
Tina M. Milligan '88
Melody Moody
Keith E. Moore
Julie Morgan
Richard "Dick" L. Mosher '72
John and Ana Ness
Marie I. Nicolo '96
Lesa Norris
Brooke L. Novkovic '18
James E. Nunn '81
David O'Rork '18 and Sally Shedd
Cheryl Osipov
John and Maureen Palmer
Wayne M. Pollock
Jon Pruden
Amber R. Randolph '05
Darlene W. Rawls '82
Laurie Regelbrugge
Teresa C. Rhyne '92
Jasmine M. Rivera '14
Carolyn R. Robbins '99
Brad Salter
Ethan and JoAnn Schoss
Robert '92 and Amy Scott
Robert "Bob" Scott '89
Katherine M. Shea-Sword '99
LCDR Thomas Sherman III USGS (Ret.) '76
Lucinda H. Shinault '01
James H. Shumadine
Vicki and Craig Signorelli
Stephanie M. Singer '17
Gregory A. Skinner
Jayne Sullivan
William T. Stephenson III '81
William and Christine Stuart
Rick '93 and Christine '94 Studley
Russell and Mary Thorne
Christina L. Walker
Craig Wansink
Kevin and Christi Ward
Megan A. Watts '15
Jesse D. and Jessica Weiner
Jason '95 and Christine '97 Williams
Kyle E. Williams '08
Denise P. Wilkinson
Douglas '86 and Cynthia '86 Wilson
James '73 and Patricia '73 Wingert
Roger and Diana Wolfe
Amanda "Amy" Woodson '86
Wellinthon Munoz '01 and Mavel Velasco
Phillip and Maria S. VonVille