First Cohort of Students in Joint BSN Program Recognized
Five students will transition to Sentara College of Health Sciences to complete their degrees
University News | December 2, 2021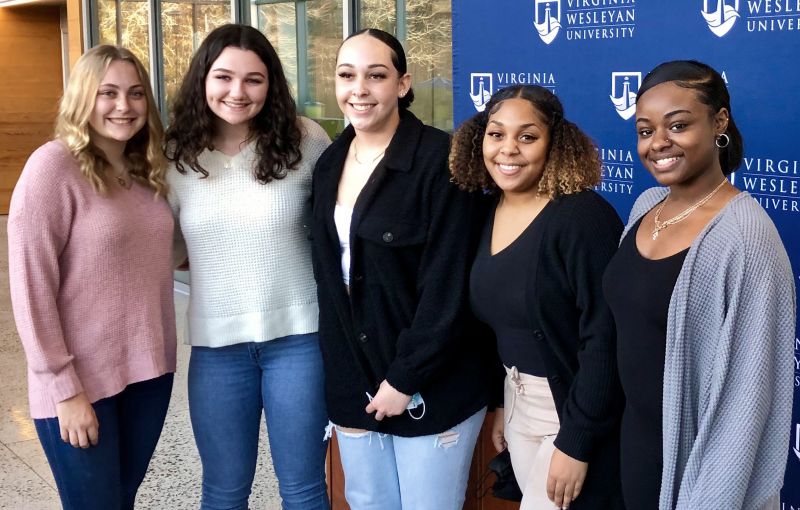 Sophomore Anna Milligan has plans for a career in nursing. She hopes to become an RN and eventually work in a neuro-ICU unit or as a travel nurse.
Milligan is well on her way to achieving those dreams. As a member of the very first cohort of students accepted into the joint VWU/Sentara Bachelor of Science in Nursing (BSN) program, she and her classmates were formally recognized for completing the first phase of the program.
On December 2, Virginia Wesleyan University hosted a reception in the Greer Environmental Sciences Center Atrium to celebrate Milligan and fellow students Gabriele Clay, Kaia Rashada, Jordan Hudson and Leiah Mirpuri-Stokes. These five students have completed at least 56 credits at VWU while maintaining a GPA of 3.3 or higher in three semesters and are now ready to transition to the Sentara College of Health Sciences in January 2022 to complete the remainder of their coursework.
"The students in our first cohort only have one additional course to complete at Virginia Wesleyan and that is Senior Seminar (Wes 300)," said Maury Howard, Director of Nursing and Allied Health and Professor of Chemistry at VWU. "The rest of their specialized nursing and clinical coursework will be at Sentara College of Health Sciences."
Howard explains that the pace for the program is accelerated and the standards high, so she considers this a very promising, dedicated group of students.
"The BSN program is not for the faint-hearted," continued Howard, "and the resilience of the students being welcomed into Sentara this January should be commended."
Milligan first learned about the program after she'd applied to Virginia Wesleyan.
"I always knew I wanted to do something in the medical field," noted Milligan, "but I never had a solid idea of what exactly that was. When I heard about the new program, the timing couldn't have been more right and I knew that it was my calling."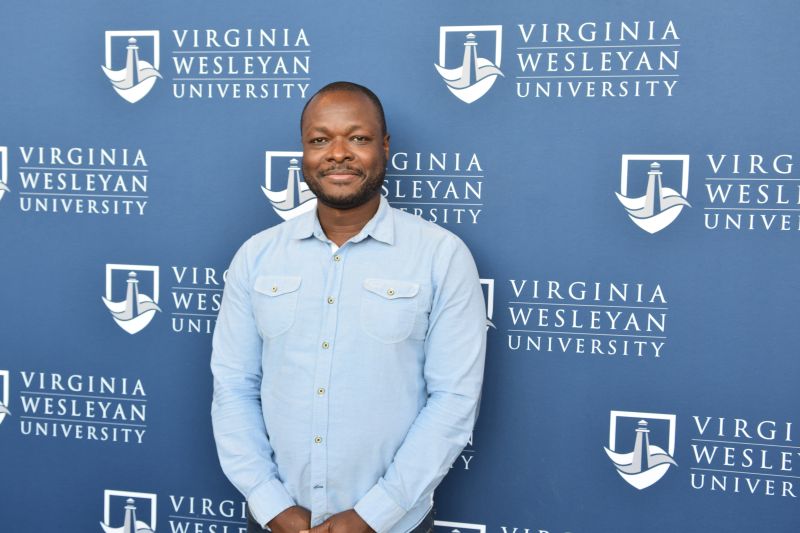 Milligan, who plans to graduate in 2024, says her experiences so far have been wonderful.
"Everyone I have been in contact with has wanted to see me succeed in the program and have really gone out of their way to help me with any questions or issues I have had."
She notes that the courses for the program up to this point have been mostly science classes like chemistry, anatomy, and microbiology.
"I think what I am looking forward to most over at Sentara is doing my clinical rotations in the hospital and learning how to make a difference in people's lives the best I can."
Also recognized during the celebration was Djangbedja Nikabou, the very first VWU student to begin the BSN program in January 2021 and VWU graduates Marie Bazile '21 and Tionna Gibson '21 who-- through an articulation agreement with Sentara-- began the Master's Entry to Nursing Practice (MENP) in August 2021 in the MSN program.
During the ceremony, Deirdre Gonsalves Jackson, Dean of VWU Global Campus, welcomed attendees to the event. VWU President Scott D. Miller and President of Sentara College of Health Sciences Angela Taylor shared congratulatory remarks.
"The University's partnership with Sentara has been incredible throughout the years," said President Miller, "providing our student health clinic, our athletic training program, and helping us navigate the ever-changing landscape of the COVID-19 pandemic."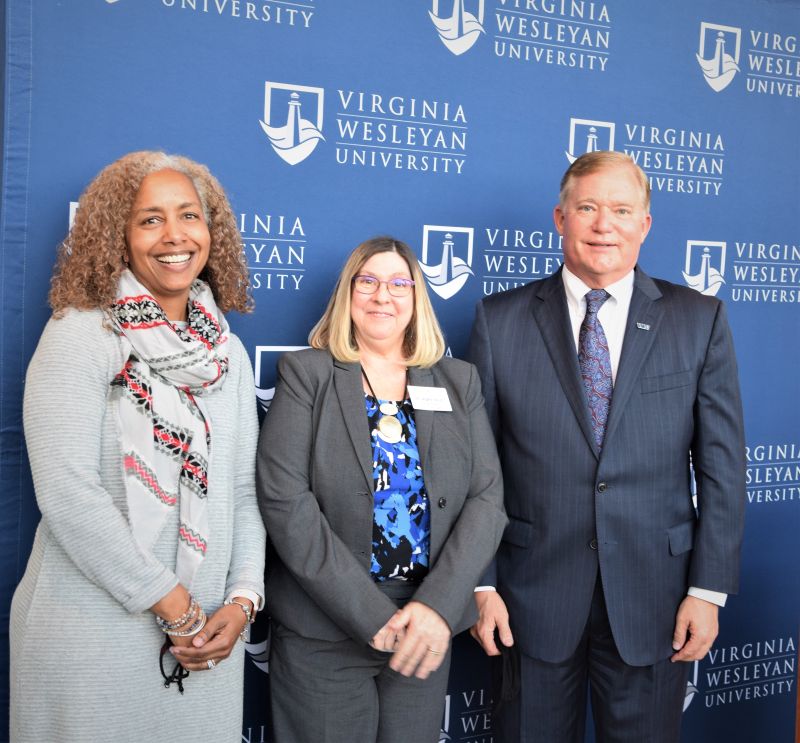 Plans for the joint BSN program were initiated in February 2020, when VWU first signed an agreement with Sentara College of Health Sciences to formalize the commitment. After an application process with Virginia Wesleyan's accrediting body, the Southern Association of Colleges and Schools Commission on Colleges (SACSCOC) and Sentara College of Health Science's accrediting body, Accrediting Bureau of Health Education Schools (ABHES), the program was established.
"Congratulations to our impressive students who are pioneering this joint program. You have clearly demonstrated excellence in academics and co-curricular and volunteer activities," continued President Miller. "We're so proud of your accomplishments and trust that healthcare in our region, or wherever you end up, will be that much better for having you counted among its ranks."
More information on the Joint Bachelor of Science in Nursing with Sentara College of Health Sciences is available on the VWU website.