Fall Port Day Academic Symposium
Students had opportunities to share academic experiences with campus community during Port Day
University News | November 30, 2021
View the Fall Port Day Photo Gallery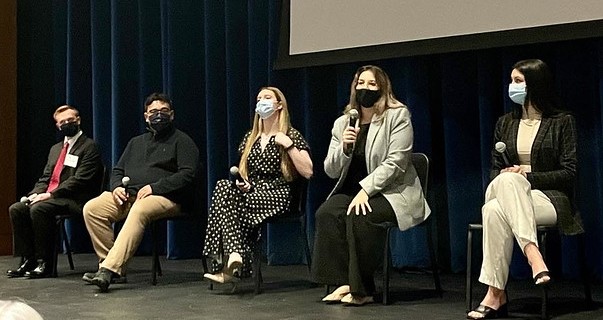 After a virtual Port Day in spring 2021 due to COVID-19 restrictions, Virginia Wesleyan students, faculty and staff welcomed the return to an in-person, on-campus academic symposium on November 30.
Held near the end of each semester, Port Day is a signature VWU event coordinated by VWU's Lighthouse: Center for Exploration & Discovery. The day brings the campus community together to celebrate the academic achievement of students completing a variety of academic experiences, including research, internships, performance, and global engagement.
This fall, the academic symposium began with premier student speakers who presented their research and internship projects in the Brock Theatre in the Susan S. Goode Fine and Performing Arts Center. Premier speakers and topics included:
Devin Calpo, "Efficacy of Different Baits in Attracting the Asian Needle Ant Brachyponera Chinensis (Hymenoptera; Formicidae) to Determine its Geographic Distribution and Relative Abundance in Central and Eastern Virginia;"
Teresa Jones, "Characterizing Autonomic Dysfunction Using Mathematical Modeling, Sensitivity Analysis and Machine Learning;"
Brynn Vandegriff, "Virginia Beach Heat Vulnerability: Correlations to Urban Tree Cover and Neighborhood Demographics;"
Kayla Falcone, "A Journey into the Archives: Internship with the Walter Chrysler Collection at the Chrysler Museum Library;"
Connor Merk, "The Year of the Republican Women: An Analysis of 2020 Congressional Elections."
Concurrent sessions followed with the Honors Seminar Presentations in Blocker Auditorium and Internships in Communications Presentations in the Greer Environmental Sciences Center (GESC).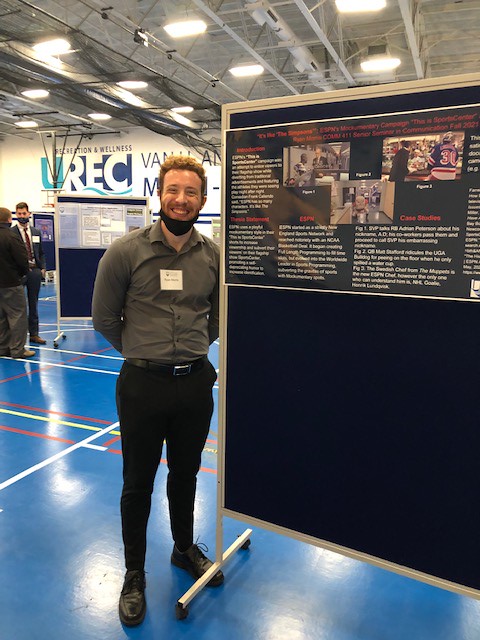 The Music Majors Performance Concert in Hofheimer Theatre offered a student recital featuring Maya Davis, soprano; Landon Rockwell, soprano; Hailey Schumacher, flute; Andre' Wiggins, tenor; June Richardson, violin; and Rebecca Gardner, messo soprano.
Later in the afternoon Curtain-Up Staging Collaborative Research was presented in Hofheimer Theatre while Visual Art Open Studio Displays and Saltku Revelation took place in the Beverly Hall Studios.
Port Day concluded with the Academic Fair and Poster Session, where 40 students presented posters on their research and internship experiences, in the CMAC in the Jane P. Batten Student Center.
Port Day captured the spirit of the liberal arts throughout this fall's academic symposium, promoting advanced level thinking and intellectual discourse among various academic disciplines and the exchange of ideas and inspiration that results from the public presentation of exceptional student endeavors.
View the agenda for the Port Day Academic Symposium here.
Learn more about Port Day and The Lighthouse: Center for Exploration & Discovery.