Share this Story
Gary Bonnewell '79 to Deliver Founders Day Keynote
Formal convocation and Alumni Awards presentation to be held on September 9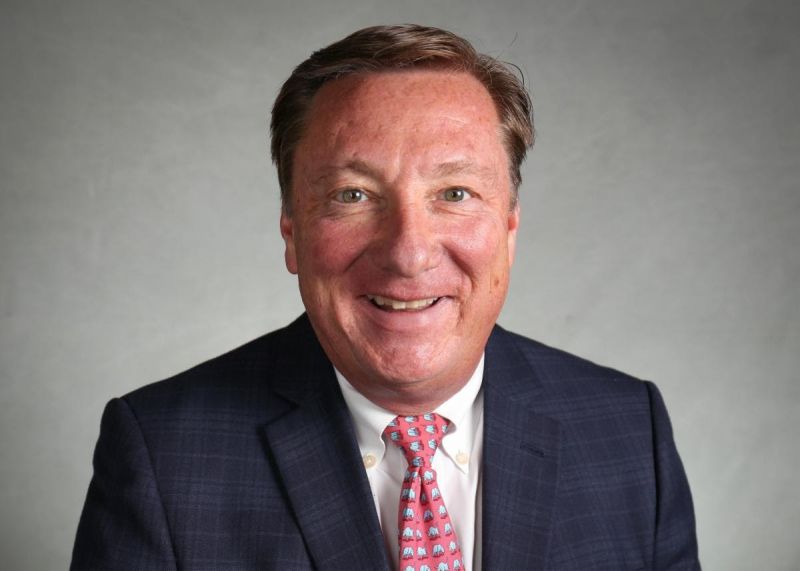 University News | August 5, 2021
At the beginning of each academic year, Virginia Wesleyan University celebrates the special tradition of Founders Day. This year's formal convocation ceremony and presentation of the annual Alumni Awards will be held on Thursday, September 9 at 11:00 a.m. in the Joan and Macon Brock Theatre of the Susan S. Goode Fine and Performing Arts Center. The event will also be livestreamed and archived for later viewing on the VWU Digital Broadcasting Network.
"We look forward to once again paying tribute to our roots, recognizing key individuals that helped to shape our history, and celebrating the institution's bright future," says Dr. Scott D. Miller, President of the University.
This year's Founders Day keynote speaker will be Gary D. Bonnewell '79, H'16, a longtime member of the VWU Board of Trustees and the only alumnus thus far to serve as Board Chair. Bonnewell serves as senior vice president and senior portfolio manager at Morgan Stanley and has achieved the firm's highly coveted Family Wealth Director Designation. He was named to the Forbes Best-In-State Wealth Advisors for 2019, 2020 and 2021. He graduated from Virginia Wesleyan in 1979 with a Bachelor of Arts in communications and also holds a Master of Science in Personal Financial Planning and is a Certified Financial Planner Professional.

Bonnewell has remained active at his alma mater, and in addition to Board Chair, is a past president of the Alumni Council and the Blue Marlin Athletic Club. Additionally he was the first recipient of the Alumni Community Service Award and is a member of Sigma Beta Delta and Omicron Delta Kappa. In 2016, the University awarded him an honorary Doctor of Humane Letters. As a student at Virginia Wesleyan, Bonnewell served as vice president of the Student Government Association, athletic trainer, founder of the Monogram Club, and radio host of the college station WVAW.
He has also been active in the Coastal Virginia community, serving as president of the Norfolk Jaycees, president of the D'Art Center, chairman of NATOFest (formerly the International Azalea Festival), and chairman of the Board of Trustees of Norfolk Collegiate School. Currently he is president of the Norfolk Sister Cities Association, president of Pack Training Team, Lay Leader of Ghent United Methodist, and a board member of The Virginia United Methodist Foundation and the General Douglas MacArthur Foundation. He and his wife Deborah live in Norfolk and have two adult children, David and Grace.
"With his rich history rooted in Virginia Wesleyan," says Dr. Miller, "we are excited to welcome Gary back to campus as our keynote speaker for Founders Day."
Founders Day was launched in 2016 as an annual event to honor the history and heritage of Virginia Wesleyan. The convocation will also celebrate the University's 2021 Alumni Awards recipients—William Shelhorse '70 (Distinguished Alumnus Award), Vanessa Thaxton-Ward '83, Ph.D. (Alumni Service Award), and Tiffany Boyle '14 (Graduate of the Last Decade Award).
The 2021 Founders Day Convocation will be livestreamed on the VWU Digital Broadcasting Network and archived for later viewing.