Share this Story
Healing and Hope: Area Students Use Art to Respond to Violence
Artwork of more than 80 local high school students coming to the Neil Britton Art Gallery November 21-December 13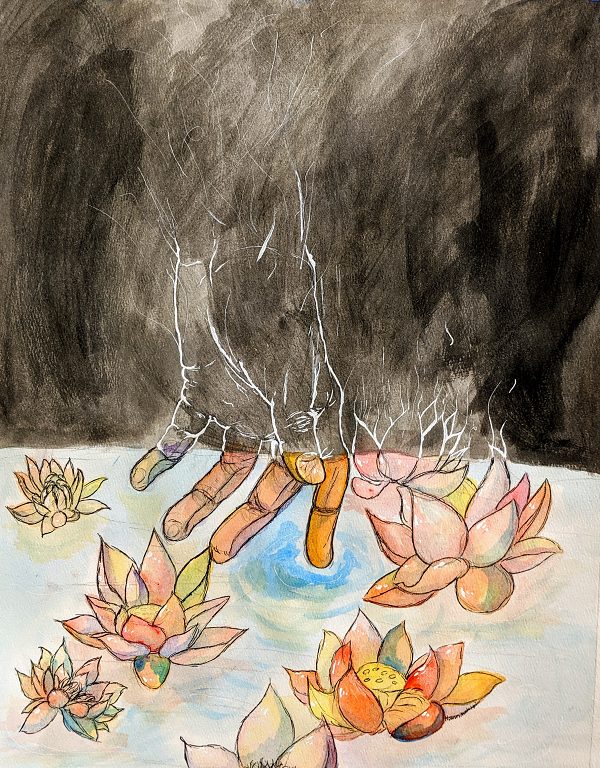 University News | November 15, 2019
High school-aged artists respond to tragedy in "Healing & Hope," a juried exhibition coming to Virginia Wesleyan University's Neil Britton Art Gallery from November 21 to December 13. The exhibit is free and open to the public, and a special Artist Awards Reception will be held in the gallery on November 21 from 6-8 p.m.
The artwork of more than 80 area high school students will demonstrate the power of art to create an outlook of hopefulness. Featured high schools and organizations include Bayside High School, First Colonial High School, Granby High School, Great Bridge High School, Kellam High School, Indian River High School, Maury High School, Ocean Lakes High School, Princess Anne High School, Southampton High School, Teens with a Purpose, The Governor's School, and Tidewater Collegiate Academy.
The exhibition recognizes that artwork by young artists is an act of communication that can be felt and acknowledges that artmaking has a unique ability to allow for expression, discovery, and the possibility for change.
Made possible by the Virginia Wesleyan University Art Department and the Center for the Study of Religious Freedom. For more information, contact Curator of Art Exhibitions John Rudel at 757.455.3257.
"Healing & Hope"
November 21-December 13
Neil Britton Art Gallery at Virginia Wesleyan University
5817 Wesleyan Dr., Virginia Beach, VA 23455
Artist Awards Reception: November 21, 6-8 p.m.
Gallery Hours
Free and open to the public