Heather Campbell '04 Named Vice President for Enrollment
A Virginia Wesleyan alumna, Campbell will oversee the University's recruitment efforts
University News | December 17, 2020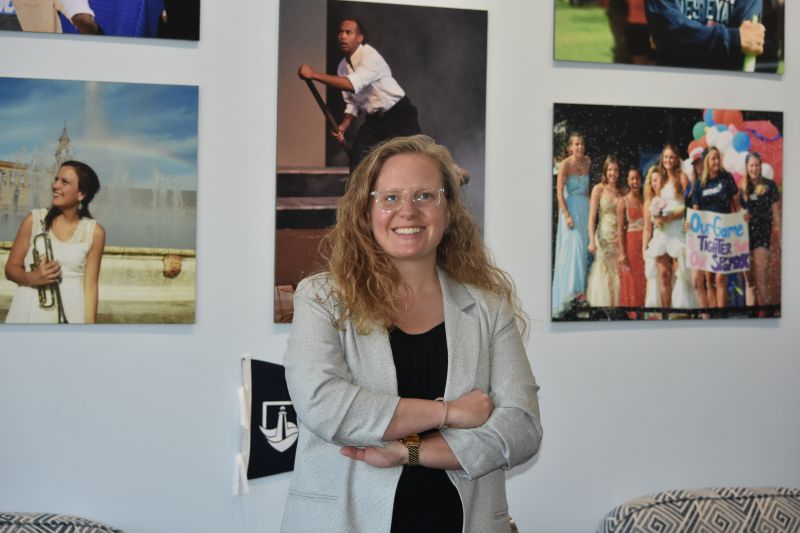 Heather Campbell '04 has been named Vice President for Enrollment at Virginia Wesleyan University, President Scott D. Miller has announced. Campbell has been the Acting Vice President for Enrollment since August 1, following the retirement of David Waggoner.
"Since returning to Virginia Wesleyan in 2015, Heather has been an important leader in recruiting, marketing and special events," said President Miller. "Her leadership will continue to be instrumental to our institution."
Campbell oversees the Center for Enrollment Services at VWU, which includes recruiting for all undergraduate and graduate traditional and non-traditional programs, as well as VWU Online, Early Enrollment, and non-credit programs.
During her time as acting vice president, she worked with VWU's new LUJ/VWU Global (Japan) partners in the formulation of a comprehensive recruitment plan, assisted in the establishment of the Sentara College of Health Sciences partnership, and forged seamless transfer agreements with community colleges around the commonwealth.
Campbell earned a B.A. in Recreation and Leisure Studies from VWU and holds a M.Ed. in Higher Education Administration from Northeastern University. She was honored with the VWU Distinguished Alumna Award in 2010. She is a native of Augusta County, Virginia, and currently lives in Norfolk with her wife Emily and young daughter Sutton.
"I am so excited about this opportunity because I love this school and it's sense of community," said Campbell. "I fell in love with VWU while being a student here and I enjoy being back. The support I've received from the community over the past few months has been amazing. I really love my team and look forward to a successful future with them!"
Virginia Wesleyan University enrolls approximately 1,600 students annually in undergraduate, graduate, and online programs, approximately 400 students at LUJ/VWU Global (Japan), and approximately 3,000 non-credit learners in VWU Global Campus. Learn more about the Center for Enrollment Services.