Share this Story
Homecoming and Family Weekend 2022
Marlins returned to campus October 7-9 for tradition, togetherness, and team spirit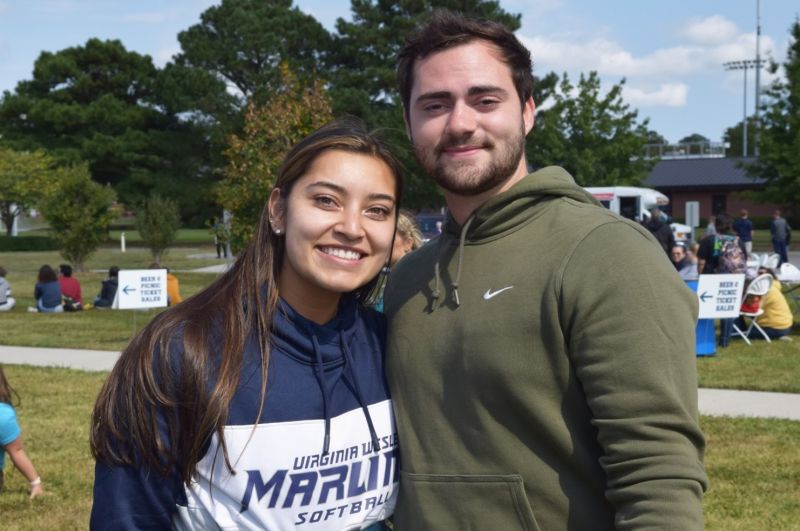 University News | October 9, 2022
Photo Gallery: Homecoming and Family Weekend 2022
Marlins mean family. Virginia Wesleyan University alumni, friends, students, faculty and staff returned to campus October 7-9 for Homecoming and Family Weekend 2022.
Fans showed their love for VWU on Friday, October 7, as part of Marlin Spirit Day, kicking off the weekend by putting on their favorite Wesleyan gear and sharing photos of their school pride on social media.
The day also included the 21st Annual Virginia Wesleyan University Golf Outing at Cypress Point Country Club, a meeting of the Parents Council, the annual Marlin Alumni Social (also held at Cypress Point), and a Homecoming Dance on campus for students.
Saturday, October 8, began with a morning dedication event for the Jack E. & Bill D. Lingo Fitness Center, held in the Jane P. Batten Student Center. FinFest followed with food trucks and a picnic-style lunch, and a special celebration tent for Day of Giving "Decades Challenge Winners" for class years 2010-2022. Marlins mingled with friends and favorite faculty members, the Vox Vera student choir offered performances, kids bounced the day away on inflatables, and Astro DJ energized the event with great music.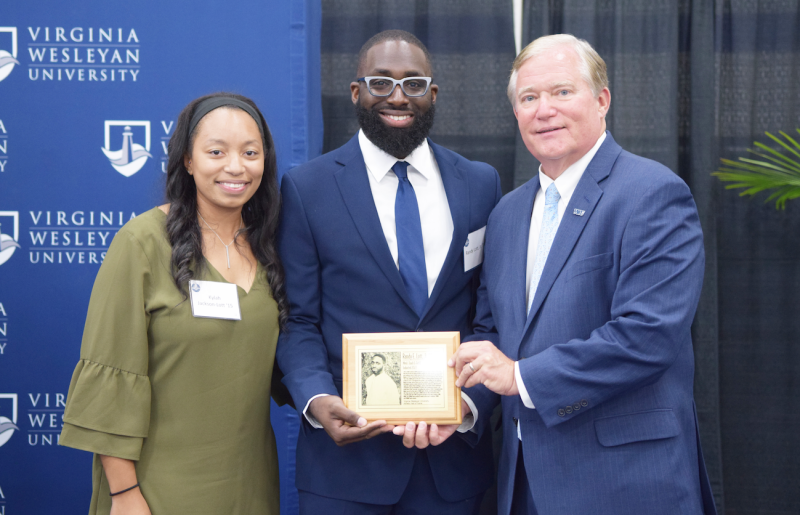 Conference Athletic Games were also part of the action Saturday, with competitions from volleyball, field hockey, and women's soccer. Annual Alumni Games brought Marlins back for friendly competition in baseball, softball, track and field, and men's and women's lacrosse. The Homecoming Court crowning of Marlin Majesty—seniors Josh Heller and Asia Howington—took place during halftime of the field hockey game on Birdsong Field.
Later that evening, the Athletic Hall of Fame Induction Ceremony, presented by TowneBank, was held in the CMAC inside the Jane P. Batten Student Center. Members of the fourteenth class were honored, including VWU benefactors O.L. "Butch" Everett and John A. Trinder, and former Marlin athletic greats Randy E. Lott '14 (Men's Track and Field, 2010-2014), Ronald J. Yuhasz, Jr. '01 (Men's Basketball, 1996-2001), and the 2017 NCAA Division III National Championship Softball Team.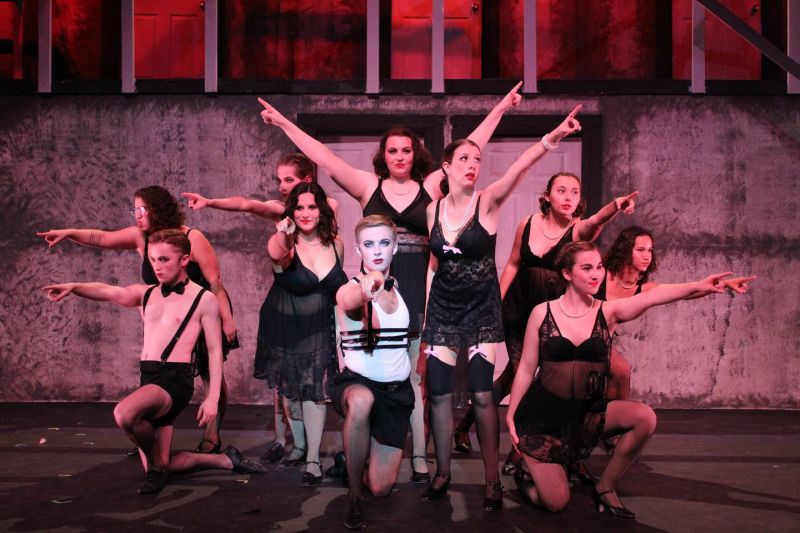 Virginia Wesleyan University's fall theatre production, "Cabaret," was a highlight of the weekend, with performances in the Goode Fine and Performing Arts Center Thursday through Sunday. Prior to Saturday's show, a Wesleyan Choirs Showcase featured the sounds of Camerata, Bravura and Vox Vera in the Watts Lobby. A Fringe Festival Reception followed, celebrating the arts at Virginia Wesleyan and supporting the Alpha Psi Omega Theatre Honor Society.
Homecoming and Family Weekend came to a close on Sunday, October 9, with Crossroads: Modern Worship at the Intersection of God and Life at Haygood United Methodist Church, a final performance of "Cabaret" in the Goode Center, and an afternoon worship service, AS ONE: Music and Message, in Monumental Chapel on campus.
The VWU community is grateful for the opportunity to visit with old friends and new. All graduates and friends are invited to return to campus often and stay up to date with alumni news.