Investing in Our Planet
VWU celebrates Earth Day 2022 with seed bombing, oyster reclamation, a field day fair, and more
University News | April 21, 2022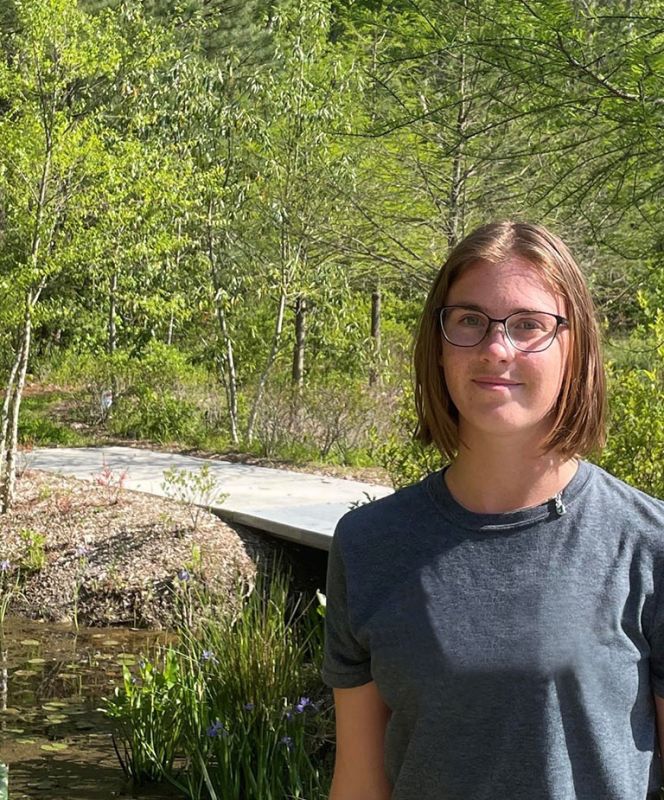 According to the national Earth Day website, in 1970, 20 million Americans first mobilized to call for greater protections for our planet. The Earth Day movement strives to build the world's largest environmental movement to drive transformative change for people and the planet. "Investing in our planet," the national theme for Earth Day 2022, is a year-round commitment at Virginia Wesleyan University.
To pay tribute to Earth Day on April 22, Marlins Go Green, Wesleyan Engaged, and the VWU Environmental Sustainability Council have organized special events and activities that protect our planet and shine a spotlight on the importance of taking care of our earth. During this week, the VWU community has numerous opportunities to invest in environmental sustainability in a variety of ways.
Holly Hatter '23, president of Marlins Go Green--Virginia Wesleyan's student organization devoted to the environment—has been instrumental in planning this year's Earth Day events. As an earth and environmental sciences major, she is also involved in VWU's Sustainability Council and the "race to zero waste" competition.
"I think education is always the first step to helping with change and I hope doing it in a fun way, through the activities we've planned, will help," said Hatter. "It's important to me because the more people are engaged and trying to gain knowledge about the environment the better we can make it."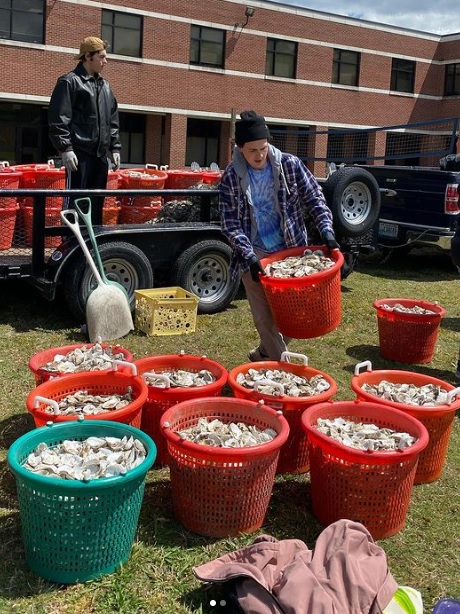 Hatter and her team have been working to promote Earth Day activities by making posters, reaching out to outside organizations to get internship opportunities for students, engaging in event mapping and focusing on the environmental educational aspects for an Earth Fair Field Day.
VWU volunteers have been supporting local environmental organizations throughout the week. They've been making seed bombs (little balls of compost, clay and seeds that can be launched into inaccessible areas) for the Hoffler Creek Preserve and helping to reclaim oysters for the Chesapeake Bay Foundation by bagging recycled oyster shells that will be taken to the Brock Environmental Center in preparation for restoring the oyster habitat in the Chesapeake Bay.
Spending time in nature is believed to contribute to physical wellbeing, reducing blood pressure, heart rate, muscle tension, and the production of stress hormones. With those benefits in mind, Horticulturalist Skyler Lattuca '21 leads a tour around the Gardens of the Greer Environmental Sciences Center for VWU faculty and staff on April 21. During this event, which is part of Virginia Wesleyan's CORE program to promote health and wellness, participants will learn about some of the 135 varieties of native plants and the sustainable landscape practices in place on campus.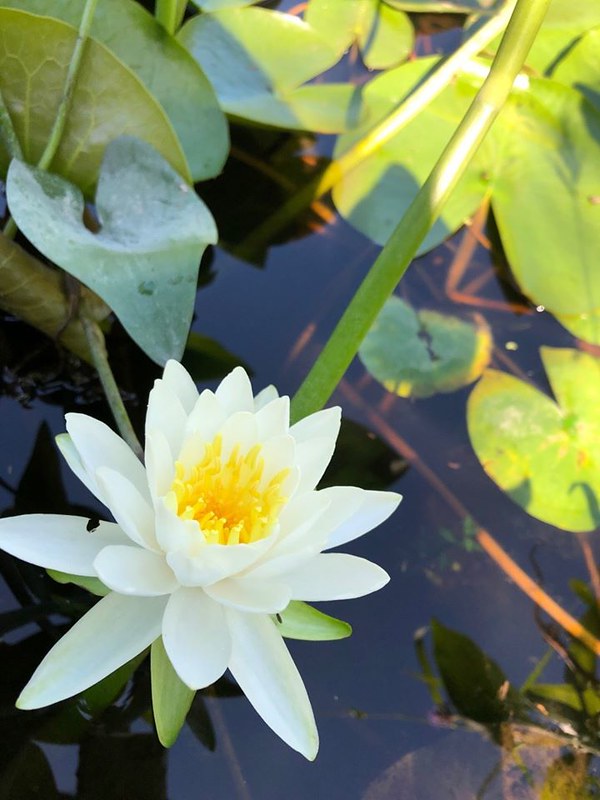 A campus clean-up is scheduled for April 22 from 2 – 3 p.m. It will be followed by an Earth Fair Field Day on the Quad from 3 – 5 p.m. Activities include a clothing swap, tree give-aways, tie-dying recycled clothing, environmental button and magnet making, planting microgreens and sustainably crafting earrings and tote bags. In addition, representatives from off-campus environmental organizations such as the Virginia Department of Forestry will be on hand to interact with the campus community and provide information on careers and volunteering.
"The main point of the Earth Fair is to look at everyday environmental issues and show the campus community how we can reduce the effect of these activities," noted Hatter. "We hope to bring in more people, other than those who may already know about these issues concerning the environment, to help reach as many people as possible."
Earth Week at VWU culminates with "Happy Feet," the 2006 computer-animated musical comedy set in Antarctica, on the Batten Lawn at 7:30 p.m.
For the third year, the VWU Sustainability Leaders program will "green" bachelor degrees at Virginia Wesleyan. The program recognizes students who have completed volunteer service and coursework focused on real-world issues of sustainability and the environment. This year, 21 graduating seniors have earned the distinction, entitling them to receive a special cord (dyed with food waste scraps, of course) to wear during commencement ceremonies.
Virginia Wesleyan has been recognized locally, regionally and nationally for its sustainability practices. The University's beautiful 300-acre park-like campus is an oasis of trees, open fields and flowers that also happens to be a designated bird sanctuary, in addition to the home of the old-growth beech forest. VWU has received numerous distinctions for environmental advocacy and best practices throughout the years.
The Virginia Wesleyan University community is dedicated to a greener campus and a greener world. The ongoing sustainability efforts of the University's faculty, staff and students reflect a larger commitment to ethical conduct and social responsibility through environmental stewardship and education. Learn more about Sustainability at VWU.