Memberships and Distinctions
Virginia Wesleyan has been recognized locally, regionally and nationally with memberships in and honors by the organizations listed below.
Charter Signatory of Second Nature's Climate Commitment

In January 2016, Virginia Wesleyan College President Scott D. Miller become a charter signatory of the Climate Commitment, a carbon neutrality and climate resilience initiative created by Boston-based organization Second Nature that sets new standards for climate leadership in higher education. The Climate Commitment joins the Carbon Commitment and Resilience Commitment, together constituting the Climate Leadership Commitments. These newly integrated commitments are partially a result of the rebranding of the American College and University Presidents Climate Commitment (ACUPCC), a group that President Miller helped initiate in 2006 and to which Virginia Wesleyan University has been a member since 2007. As a Climate Commitment signatory, Virginia Wesleyan joins more than 650 institutions nationwide in what is now called the Climate Leadership Network.
---
Member of the U.S. Green Building Council

The U.S. Green Building Council (USGBC) is the nation's foremost coalition of leaders from every sector of the building industry working to promote buildings that are environmentally responsible, profitable and healthy places to live and work. More than 12,000 member organizations and a network of 76 regional chapters are united to advance the USGBC's core purpose of transforming the way buildings and communities are designed, built and operated, enabling an environmentally and socially responsible, healthy, and prosperous environment that improves the quality of life. More information.
---
Dining Services Designated a Virginia Green Restaurant by the Virginia Department of Environmental Quality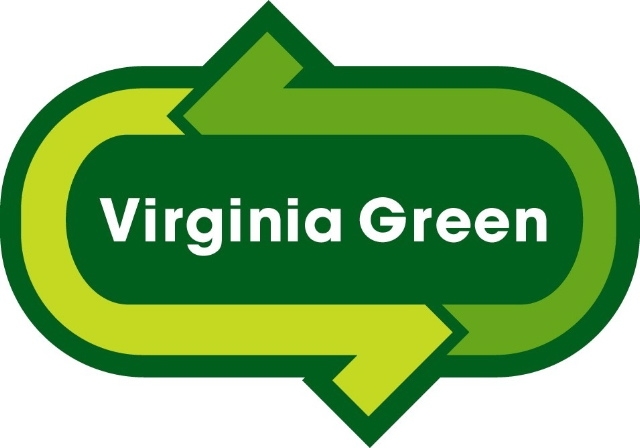 Virginia Wesleyan University Dining Services is one of a handful of original Virginia colleges and universities to receive the green restaurant designation. To qualify, restaurants (or dining halls) must minimize the use of disposable food service products, recycle grease, recycle and reduce waste, use water efficiently and conserve energy.
---
Beech Forest is listed on the Council of Independent Colleges' site for the Historic campus Architecture Project

The Beech Forest, an old-growth hardwood forest which gives a glimpse into past forest conditions in the tidewater region, is important to the history of the College because the land which is now the campus was formerly a farm. Though in the course of the construction of the campus the beech forest area was reduced, recent construction plans have been modified so as to preserve the large area remaining. It is several acres of mature hardwoods, with a very tall canopy and an undisturbed understory, making it a sustainable ecological system.
---
Included in the Princeton Review's Guide to 353 Green Colleges

Created in partnership with the U.S. Green Building Council and the Center for Green Schools, the Princeton Review's Guide to 353 Green Colleges is an online publication that profiles institutions of higher education in the United States and in Canada that demonstrate a strong commitment to sustainability in their academic offerings, campus infrastructure, activities, and career preparation. The 216-page guide is the only free, comprehensive, annually updated guide to green colleges. More information.