Mark Your Calendars for 2022 Spring Alumni Weekend
Mix and mingle with fellow Marlins on April 8-9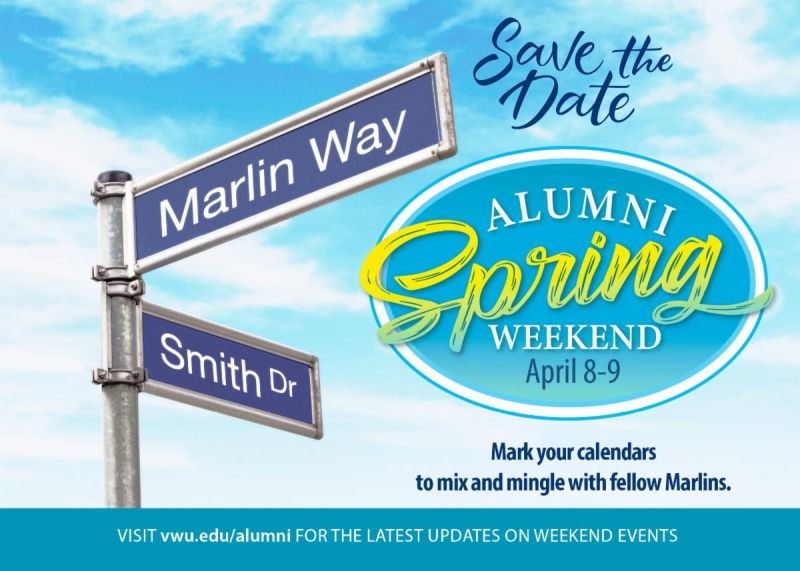 University News | March 17, 2022
Spring Alumni Weekend is back! A weekend of fun-filled festivities is planned for April 8-9 when Virginia Wesleyan alumni come back to campus to mix and mingle with fellow Marlins. After two years of cancellations due to the COVID-19 pandemic, the schedule for 2022 Spring Alumni Weekend includes a long-awaited, exciting lineup of activities. Be sure to mark your calendars and join in the fun!
Friday, April 8, 2022
Marlins kick off the weekend on Friday, April 8, from 7-11 p.m. with Bob Marlin's Birthday Bash & Concert on the Brock Commons Lawn. Alumni, students, faculty, staff and friends will revel in a night of music, jollification, and camaraderie. Bring a blanket or chair to kick back and enjoy headliner, Plastic Eddie and opener, Matty Taylor Trio. There will be refreshments and cotton candy by Astro DJ, lawn games and, of course, birthday cake for Bob!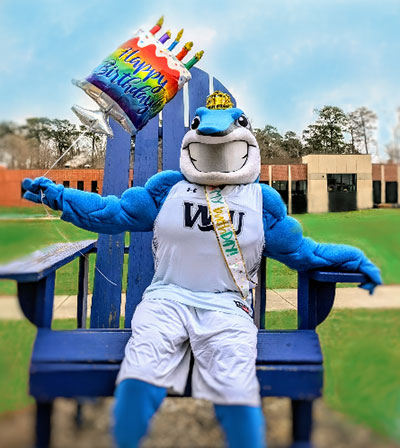 Women's Soccer will also be competing on Friday night on Foster Field as they take on the University of Richmond.
Saturday, April 9, 2022
A full day of events is planned for Saturday, April 9, beginning at 8 a.m. with a Marlins Day Open House. The Center for Enrollment Services will welcome prospective students and families for a visit on campus. Visitors will have opportunities to tour VWU's beautiful 300-acre campus, meet many Marlins, and learn more about academic areas of study, scholarships, the financial aid process, and more.
From 11 a.m. - 2 p.m., the Marlin Family Picnic will be held at Birdsong Field. There will be meal ticket sales at the event, live entertainment from Astro DJ, bounce houses for the kids and a Hoffman Beverage tent.
At noon, VWU Baseball takes on Ferrum College in a double header on Perry Field. Women's Tennis competes against Roanoke College at 1 p.m. at the Everett Tennis Center while Men's Lacrosse takes on Ferrum on Birdsong Field and VWU Softball competes against Guilford College in a double header on Broyles Field. Softball will also be sponsoring their annual "Strike Out Cancer Day" fundraiser.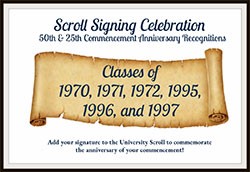 At 2 p.m., the Annual Scroll Signing Celebration for 50th and 25th Commencement Anniversary Recognitions for Classes of 1970, 1971, 1972, 1995, 1996 and 1997 will take place at Birdsong Field.
Women's Lacrosse hosts Randolph College at Birdsong Field at 4 p.m.
At 7 p.m. Vox Vera, led by Director of Choral Activities Dr. Bryson Mortensen, will perform in the Juke Vox Concert in the Goode Fine and Performing Arts Center. This event is the choir's first live concert following three years of cancellations and virtual performances due to COVID-19. Come and enjoy numbers by The Beatles, Pentatonix, Anders Edenroth, and even a tune from Guys and Dolls.
Several alumni games are scheduled throughout the day on Saturday. At 9 a.m. Field Hockey will play on Birdsong Field. At 10 a.m. Women's Soccer will play on Foster Field and Volleyball will have a match in the Batten Student Center. At noon, Men's Soccer will play on Foster Field.
Don't miss this chance to visit campus, catch up with old friends, and meet new ones. Hope to see you for 2022 Spring Alumni Weekend!