Marlins Day Open House: April 2022
Future Marlins and their families visited VWU on April 9 for special open house event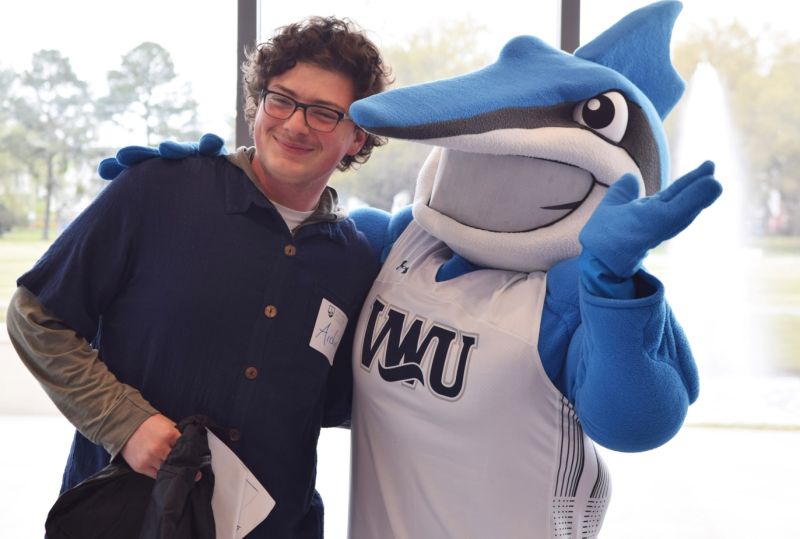 University News | April 9, 2022
Photo Gallery: Marlins Day April 2022
Future Marlins and their families visited Virginia Wesleyan University on April 9 for a look at life on campus during the University's second spring Marlins Day Open House.
The day began with tours of Wesleyan's beautiful 300-acre campus, followed by a welcome session in the Goode Fine and Performing Arts Center with remarks from VWU President Scott D. Miller and Vice President for Enrollment Heather Campbell '04. A student and parent Q&A panel followed, featuring representation from University leadership, academics, athletics, and the student body.
Throughout the morning, visitors explored campus, met VWU faculty and staff, and learned about academic offerings, scholarships, and the financial aid process. An Academic & Student Resource Fair took place in the Batten Student Center, and auditions for the Wesleyan Music Department were held in Hofheimer Theatre. Guests also had the opportunity to watch Marlin athletics in action and enjoy a picnic at Birdsong Field as part of Spring Alumni Weekend.
The VWU Class of 2026 will arrive on campus in August.