Spring Alumni Weekend 2022
Marlin family and friends came home to campus April 8-9 for the annual alumni tradition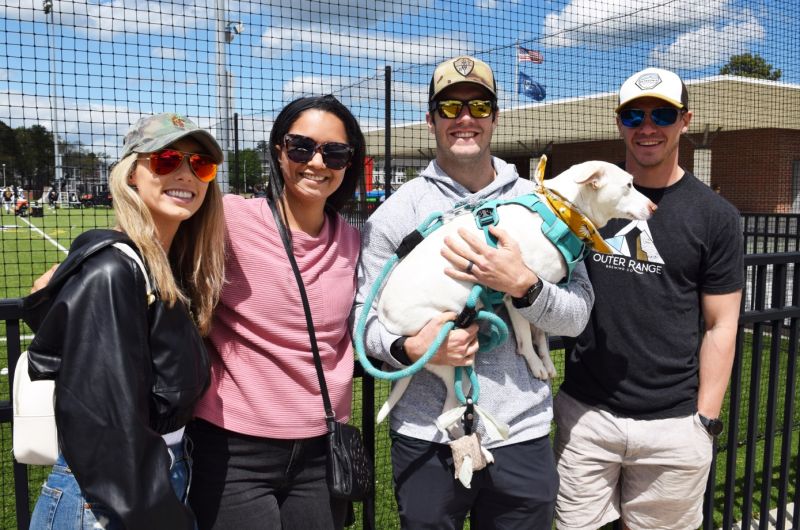 University News | April 9, 2022
Photo Gallery: Spring Alumni Weekend 2022
Marlin family and friends from near and far came home to campus on April 8-9 for Virginia Wesleyan University's first Spring Alumni Weekend since 2019.
The weekend began with a meeting of the Parents' Council in DeFord Manor. Together, this supportive group raised $14,750 to put toward VWU's Excellence Fund, and the check was presented to VWU President Scott D. Miller by senior parents Valerie and Garret Callahan (Mikayla '22), Robert Harrod (James '22), and Michele Hylton (Cecil "CD" '22).
The fun continued Friday night with Bob Marlin's Birthday Bash & Concert in the Batten Student Center. Alumni, students, faculty, staff and friends kicked back and enjoyed music by the evening's headliner Plastic Eddie and opener, the Matty Taylor Trio. Guests enjoyed refreshments and cotton candy by Astro DJ, games and, of course, Bob's birthday cake!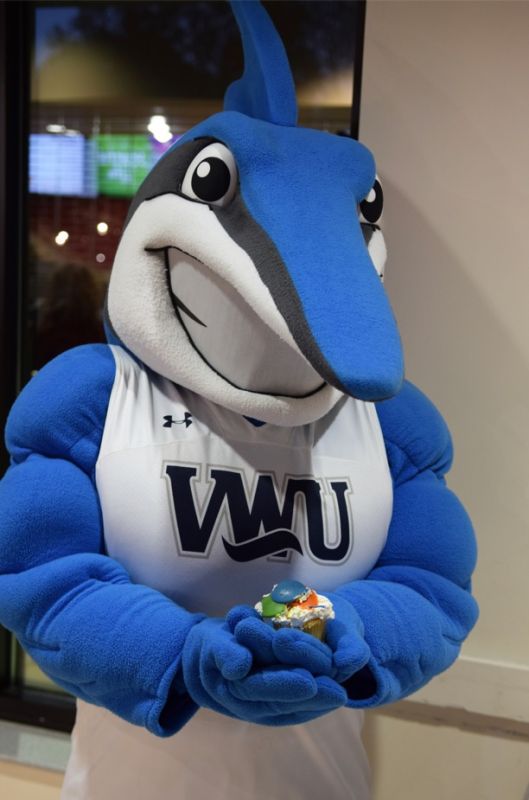 Future Marlins and their families visited campus Saturday morning for the spring Marlins Day Open House. Visitors toured VWU's beautiful 300-acre campus, met other Marlins, and learned more about academic areas of study, scholarships, the financial aid process, and more.
A Marlin Family Picnic took place at Birdsong Field, with musical entertainment from Astro DJ, bounce houses for the kids and a Hoffman Beverage tent. Several friendly alumni competitions took place throughout the day, including games with field hockey, women's soccer, volleyball and men's soccer graduates.
VWU intercollegiate athletics were also in full swing on campus, with conference games for baseball, women's tennis, women's soccer, and men's and women's lacrosse. Marlins softball had a double header, while sponsoring its 12th annual Strike Out Cancer Day. The fundraiser event set an all-time record of $30,339 in donations, all of which goes to the American Cancer Society specifically for cancer research.
The Annual Scroll Signing Celebration was held at Birdsong Field for 50th and 25th Commencement anniversary recognitions for the Classes of 1970, 1971, 1972, 1995, 1996 and 1997.
On Saturday evening, the Vox Vera student choir, led by Director of Choral Activities Dr. Bryson Mortensen, held its "Juke Vox" concert in the Goode Fine and Performing Arts Center. A capella numbers included songs by The Beatles, Pentatonix, Anders Edenroth, and even a tune from Guys and Dolls. This event marked a long-awaited return to the stage for the choir, as it was the group's first live performance since before the pandemic began.
The University community is grateful for the opportunity to visit with old friends and new, and invites all graduates and friends to return to campus often and stay up to date with alumni news.