MLK Jr. Day Award Named to Honor Mavis McKenley '11
The annual award recognizes a VWU student who practices the ideals set forth by Dr. Martin Luther King Jr.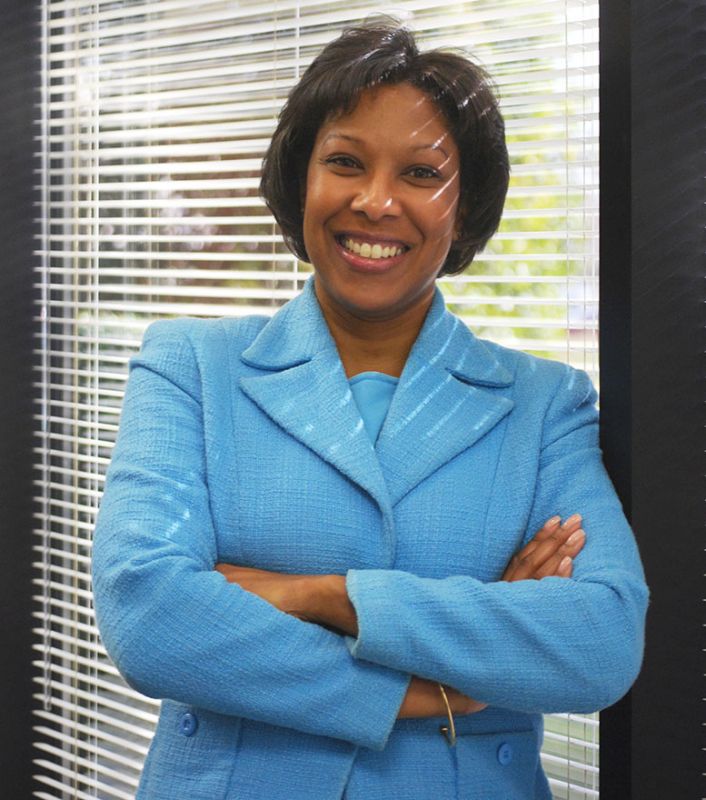 University News | January 11, 2021
Each year Virginia Wesleyan University presents an award on Martin Luther King Jr. Day to a student who practices the ideals set forth by Dr. King—courage and conviction in valuing differences, commitment to seeing beyond borders by building inclusion, compassion for humanity, and/or commitment to social change. This year and moving forward, the distinction will be named The Mavis McKenley '11 Award in honor of the valued alumna and Board of Trustees member, President Scott D. Miller has announced.
"I want to thank Virginia Wesleyan for this immense honor," said McKenley. "I am truly humbled by this recognition and it grounds me in the belief that we can all take steps to make a difference in our communities and participate in the social contract no matter how small we may feel."
A native of Teaneck, New Jersey, McKenley is vice president and trust officer at AMG National Trust Bank, and is also certified as an Accredited Estate Planner (AEP), Certified Trust and Financial Advisor (CTFA) and a Certified Financial Planner (CFP).
Prior to serving on Virginia Wesleyan's Board of Trustees, McKenley was a member of the University's Alumni Council from 2015-2019 and served as chair of the council from 2016-2018. She also serves on the board of trustees for the Norfolk Public Library and previously served as president for her local estate planning council and as board president for Samaritan House, an area nonprofit that provides advocacy and services to victims of domestic violence and homeless families. In addition to those roles, she now serves as secretary of the VWU Board of Trustees. She earned a B.A. in business from Virginia Wesleyan's Adult Studies Program in 2011.
Virginia Wesleyan University will commemorate Dr. King's life on Monday, January 18, at 11 a.m. during a virtual ceremony on the VWU Digital Broadcasting Network. In addition to the presentation of this year's Mavis McKenley '11 Award, the ceremony will feature two speakers—Dr. La Francis Rodgers-Rose will present "Then and Now: The Redemptive Morality and Radical Practices of Martin Luther King, Jr.," and Rev. Dr. Melvin T. Blackwell will discuss how Coastal Virginians can live and promote the ideals of Dr. King in the region.
The University's first Mavis McKenley '11 Award—formerly the MLK Jr. Legacy Award—was presented in 2020 to Monique Ayers '20. Ayers was recognized for her engagement within the community in areas of literacy, health, and civic engagement; her leadership role in the Black Student Union and Zeta Phi Beta sorority; and her involvement in the creation of the new Africana Studies minor.