VWU Global Campus Commencement Ceremony to be held December 18
Students fulfilling graduation requirements since May will be awarded degrees at this first-ever formal mid-year event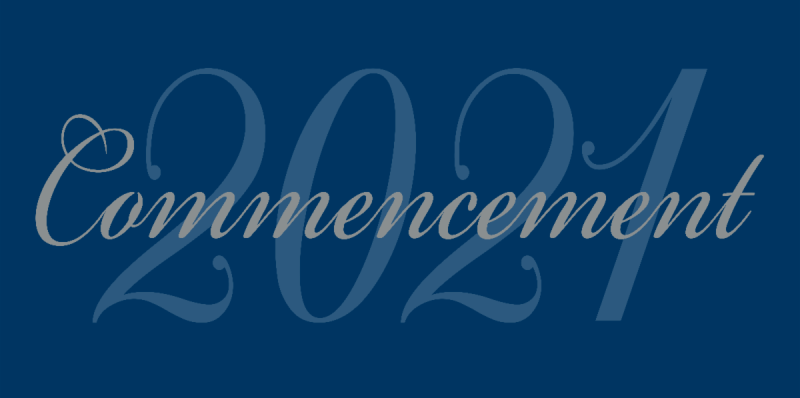 University News | October 27, 2021
Virginia Wesleyan University will host its first formal mid-year graduation this year. The VWU Global Campus Commencement Ceremony will take place December 18 at 10:00 a.m. in TowneBank Arena in the Jane P. Batten Student Center.
In previous years, the institution held a reception for students completing degree requirements in December. The idea to formalize the program arose when graduate and online programs were introduced and the institution moved to University status in 2017. With multiple start/finish points and growing enrollments, the event will now be billed as a VWU Global Campus event, but any student having fulfilled graduation requirements since the preceding May is eligible to participate.
Students must confirm participation by making their Graduation Cap and Gown and Commencement Fee Purchase by Monday, November 22. If this step is not completed, students will not be able to participate in the ceremony (graduate names will still be printed in the program). Caps and gowns and guest tickets will be available for pick up in the Office of Finance and Administration from December 13-17, between 9:00 a.m. and 4:00 p.m. As with the traditional May ceremony, each graduate will receive seven (7) guest tickets. All guests must have a ticket for entry.
As previously announced, the VWU Global Campus Commencement Ceremony speaker will be
Mavis McKenley
, a 2011 adult studies graduate, former Alumni Council Chair, and current Board of Trustees member.
For more information and additional details visit the University's Commencement webpage.
This event will be broadcast live and archived on the VWU Digital Broadcasting Network.