Share this Story
VWU Global Campus Commencement Ceremony 2022
The ceremony for mid-year graduates was held December 17 in the Goode Center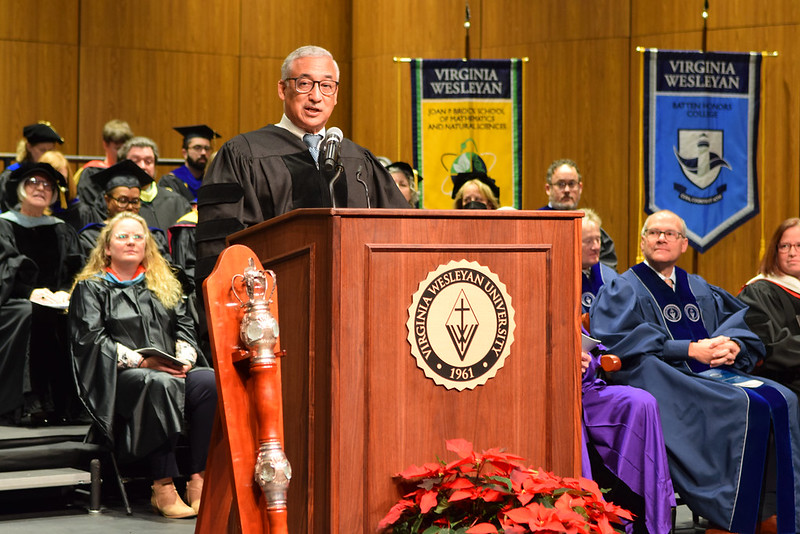 University News | December 17, 2022
Photo Gallery: VWU Global Campus Commencement Ceremony 2022
The Virginia Wesleyan University Global Campus Commencement Ceremony for mid-year graduates took place December 17, held on campus in Brock Theatre in the Goode Fine and Performing Arts Center.
President Scott D. Miller welcomed the graduates, encouraging them to embrace the new experiences and achievements coming their way.
"You have sought change through a private liberal arts education to help you build the new—a new opportunity, a new career path, or perhaps, more simply, a new title, that of College Graduate," he said. "Whatever your reason for choosing to make your own path in your education, I thank you for choosing Virginia Wesleyan. We are so happy to have made the journey with you."
Following his welcome remarks, Dr. Miller introduced keynote speaker Congressman Robert C. "Bobby" Scott, Representative for Virginia's 3rd Congressional District.
Congressman Scott asked graduates to stay engaged and to use their education to help develop public policy.
"We need young people involved in the process of democracy," he said. "I want to see Gen Z involved in the political process, organizing for the change we want to see in our communities and making public policy as we continue to move our country forward towards fulfilling the promises of our founding."
"You have built a solid foundation and made worthwhile investments in your future by getting an education at Virginia Wesleyan University," he continued. "I know that you're going to make great things happen, not only for yourselves but also for our community and our country, because you will let wisdom light the way."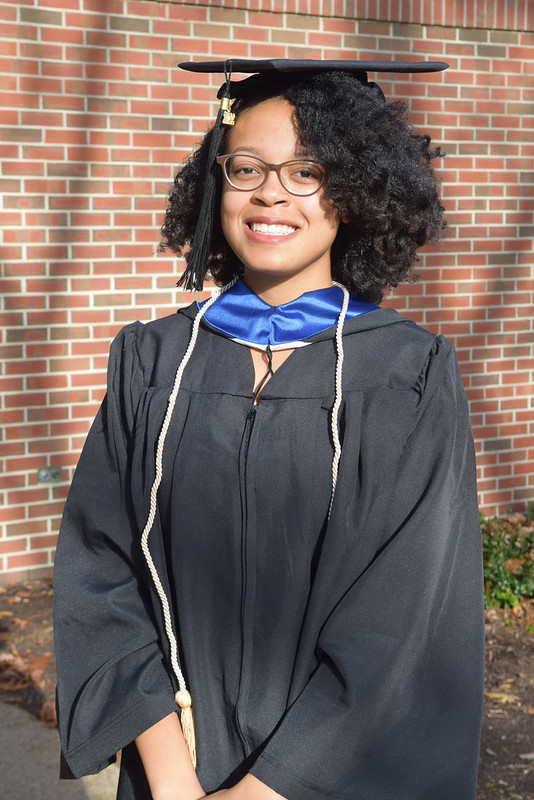 Following his address, Congressman Scott was presented with an honorary Doctor of Laws degree, and Dr. James V. Koch, Board of Visitors Professor of Economics Emeritus and President Emeritus at Old Dominion University and President Emeritus of the University of Montana, was presented with an honorary Doctor of Humane Letters.
President Miller and Provost and Vice President for Academic Affairs Dr. Susan Larkin conferred degrees upon students earning a Master of Business Administration, Bachelor of Arts, Bachelor of Science, Bachelor of Musical Arts, or Bachelor of Social Work. Graduates of each academic school proudly crossed the platform to receive their diplomas as cheers celebrated their promising futures.
Two distinguished Virginia Wesleyan faculty members received awards during the ceremony. The 2022 Faculty Award for Distinguished Scholarship was presented to Dr. William McConnell, Associate Professor of Education, and the 2022 Faculty Award for Campus Service was presented to Dr. Elizabeth Malcolm, Professor of Ocean and Atmospheric Sciences.
The ceremony concluded with the University's Alma Mater led by Dr. Bryson Mortensen and Virginia Wesleyan Vox Vera, and a benediction from Rev. Beth Givens, Pastor of Haygood United Methodist Church.
"Today is not the end," Dr. Miller told graduates earlier in the ceremony. "Today is just further proof that you can do anything you put your time, energy, and heart into. Keep building the new. We look forward to learning where it takes you."
The VWU Global Campus Commencement Ceremony was livestreamed and will be archived on the VWU Digital Broadcasting Network. View the full Commencement program.

GradImages captured photographs of each graduate who crossed the stage during Commencement. Photos may be purchased at gradimages.com. Questions can be addressed to 800.261.2576, online at www.gradimages.com, or email ecc.giservice@gradimages.net. There is no obligation to purchase photos.