YMCA Leader to Deliver Founders Day Keynote
Anthony Walters, President and CEO of the YMCA of South Hampton Roads, to speak on Founders Day September 10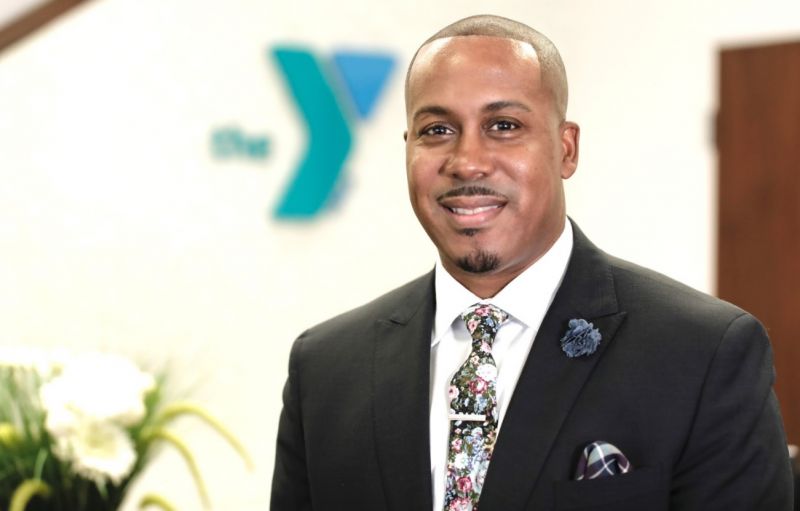 University News | July 1, 2020
Anthony Walters, President and CEO of the YMCA of South Hampton Roads and a member of the Virginia Wesleyan Board of Trustees, will serve as keynote speaker at the University's annual Founders Day Convocation on September 10, President Scott D. Miller has announced.
Virginia Wesleyan University has a decades-long partnership with the YMCA of South Hampton Roads, a nonprofit, community-based health and human services organization that serves over 250,000 children and families throughout Coastal Virginia, Northeastern North Carolina and as far west as South Boston/Halifax County in Virginia.
In alignment with the Y's cause to strengthen the community, Walters works every day to uphold the "For All" portion of the Y's mission statement, reminding the community that the Y's doors are open to people of all ages, backgrounds, abilities and incomes. He says he is honored to work for an organization that serves more than 30% of families through financial assistance. His priorities include the work he does side-by-side with donors, volunteers, and community partners to ensure funds are available to those that would otherwise go without the Y's programs—programs that leave a lasting impact in participants' lives, helping them reach their full potential.
In his previous role as Chief Strategy Officer for the YMCA of South Hampton Roads, Walters led hundreds of volunteers to over 250,000 hours of volunteer time, all to benefit causes of community outside of the walls of local YMCAs. Walters notes that one of the more gratifying accomplishments from his time with the Y is the growth and expansion efforts for the YMCA of South Hampton Roads through mergers with the YMCA of Portsmouth and the YMCA of South Boston/Halifax County.
Prior to his time with the YMCA of South Hampton Roads, Walters worked for the YMCA of Greater Charlotte, and spent time as a high school English teacher with Durham Public Schools. He holds a bachelor's degree from Norfolk State University, and in addition to the VWU Board of Trustees, he has served as a TowneBank Leadership Alliance Board Member, a member of Norfolk State University's Foundation Board, and as President of the Norfolk Alumni Chapter of the Save Our Youth Foundation. He is a member of the Civic Leadership Institute Class of 2020 and a proud member of the Norfolk Alumni Chapter of Kappa Alpha Psi Fraternity, Inc.
With 300 acres of trees, trails, and Lake Taylor, Virginia Wesleyan provides the perfect setting for partnership with the YMCA. The campus has been home to Camp Red Feather since 2005, and each summer welcomes nearly 2,000 campers ages five to 17 to play, discover and grow at VWU. The relationship has led to various recreational additions on campus, including a treehouse and dock near Lake Taylor, Alpine Tower (a 50-foot structure designed for climbing and teambuilding exercises), and the Frank Blocker Youth Center.
Founders Day is celebrated at the beginning of each academic year, paying tribute to Virginia Wesleyan's roots, recognizing key individuals that helped to shape its history, and celebrating the institution's bright future. This year's formal convocation ceremony and presentation of the annual Alumni Awards will be held virtually on September 10 at 11 a.m. on the VWU Digital Broadcasting Network.