Associate Professor of Atmospheric and Oceanic Science has much to celebrate, including a a new family member and a series of recent publications
By Leona Baker | November 2, 2011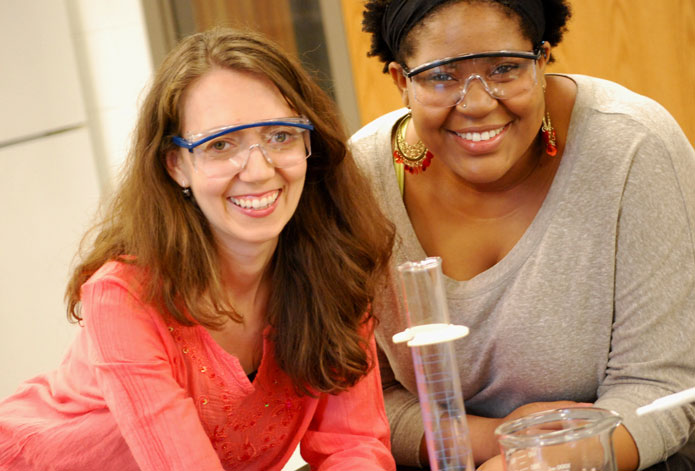 Dr. Elizabeth Malcom
Associate Professor of Atmospheric and Oceanic Science
The phrase "carbon footprint" has become part of the popular lexicon thanks to former vice president turned environmentalist Al Gore. But in a chapter she contributed to a recently released book, Virginia Wesleyan Associate Professor of Atmospheric and Oceanic Science Dr. Elizabeth Malcolm explores a different aspect of the role people play in affecting the environment.
"Humans seldom consider the impact of their daily lives on the problem of global mercury pollution," Malcolm writes. "Although we as individuals may not directly release mercury into the air or water, we all contribute indirectly to emissions."
Malcolm has done extensive research on mercury pollution, its sources and the processes by which this naturally occurring heavy metal goes from "a volcano or power plant to the air, then water, and into fish" or from "a coal plant in China"  to "a polar bear in Canada or fish in a New England pond." In the recently released book Mercury Pollution: A Transdisciplinary Treatment (CRC Press, 2011), she considers the novel concept of a "mercury footprint" along with an overview of mercury and the environment. The book is the result of a collaborative project with faculty from various academic departments at the College of William & Mary.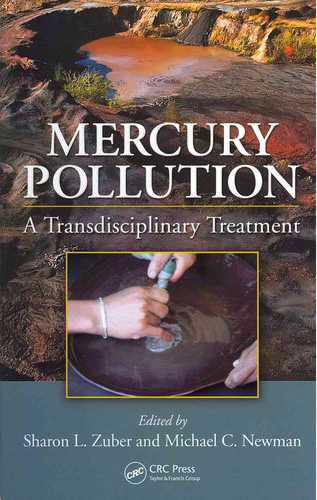 "This brought me in a new direction beyond just the minutia, the science," Malcolm says. "I got to look at mercury on a global scale and look at how emissions differ geographically by country."
The publication is one in a series of highlights, both professional and personal, in what has proved to be a productive year for Malcolm. In November, 2010, Malcolm and her husband, Jim Saunders, welcomed their second child, baby James. A triptych of colorful artwork by James' big sister, four-year-old Bridget, graces the wall behind Malcolm's desk in Eggleston Commons.
Also in 2010, Malcolm published two papers on mercury. One is based on research she conducted while in a post-doctoral position at Princeton University. Malcolm and her colleagues examined a hypothesis for the transfer of mercury into seafood involving marine microbes. The paper was published in the journal Marine Chemistry.
The second paper, published in the Journal of Atmospheric Chemistry, is based on research conducted at Virginia Wesleyan College. This research dealt with the transfer of mercury from the air back to the ocean and coastal ecosystems by way of the salt present in sea spray. Five VWU students, all of whom have since graduated, contributed to the paper.
Malcolm came to VWC in 2004, knowing she wanted to be at a small college where teaching was valued and she could help mold students on a meaningful level.
"The students in our major will have me for class more than once, so I get to see them progress over their four years here, which is nice," she explains. "Sometimes they're struggling, and I am able to help them and see them grow so that by the time they graduate they've matured academically but also emotionally."
Following maternity leave in 2010, Malcolm took a semester sabbatical before returning to teach fulltime at Virginia Wesleyan this fall. She is the program coordinator for the College's Earth and Environmental Sciences Department and a Batten Professor for 2010-2013. She also serves as a faculty mentor for Wesleyan's Green Roof Project.