Fall 2021 Events
Each year, the Robert Nusbaum Center (NC) sponsors educational initiatives that both engage the campus community and reach beyond the University to invite the larger public into its ongoing exploration of religious freedom. Many programs are arranged in partnership with local organizations and faith communities, among them are interfaith dialogue, semester-long symposia, town hall discussions, and guest speakers.
Speakers' perspectives are intended to invite civil discussion and dialogue, but don't necessarily reflect the policy or position of Virginia Wesleyan University. Please join us for these special opportunities to build bridges of understanding between people of different worldviews.
All NC events are free, open to the public, and are held on the VWU campus unless otherwise noted.
During this fall face masks are required at all events.
Constitution Day Event
The DNA of the United States: The U.S. Constitution
Thursday, September 23, 2021
11:00 a.m. - Noon
Susan S. Goode Fine and Performing Arts Center
Eric W. Claville, Director, Center for African American Public Policy, Norfolk State University
So many founders of the United States saw slavery as ethically immoral—many even wrote and spoke of that—but other factors, particularly economic ones, influenced them to embrace the institution of slavery. It is no surprise that the Constitution they created has shaped economic and social structures, laws, and public policy in ways that have disadvantaged different groups of people. The Constitution they created is our DNA. It has shaped us both in important and meaningful ways, but also in ways in which we have fallen short of our highest ideals, as in issues relating to race and gender. This lecture focuses on how the Constitution frames our understanding of American democracy, and on how we—as a country—continue to be shaped through changes like the 15th and 19th Amendments.
Eric W. Claville, J.D., M.L.I.S. has worked for two and half decades in education, law, politics, and public policy. He currently serves at Norfolk State University as the Interim Executive Advisor to the President for Government Relations and as the Director of the Center for African American Public Policy (CAAmPP). The Center focuses on how public policy affects African Americans and communities of color. As a professor, he has taught Public Policy, Constitutional Law and Civil Rights, Law and the Judicial Process, and Ethics. His teaching philosophy is from a prism of analysis that includes history, politics, law and public policy, economics and human behavior. He also serves as a legal and political analyst on television and radio.
NEXUS Interfaith Dialogue Series: Exodus in America
The Nexus Interfaith Dialogue series is sponsored in partnership with Hands United Building Bridges (HUBB), and the Virginia Center for Inclusive Communities (VCIC).
Exploring Coastal Virginia's Racial Legacy of Place and Displacement
Monday, September 27, 2021
7:00 - 8:30 p.m.
Jane P. Batten Student Center, Pearce Suite
In[HEIR]itance Project Co-founders: Chantal Pavageaux, Jon Adam Ross, and Ariel Warmflash
This evening is part of an open play-making process, which shows how the arts can be particularly effective in reflecting on the history of social challenges and exploring their connections to today. The In[HEIR]itance Project is a national arts organization that creates space for communities to navigate challenging civic conversations through collaborative theater projects inspired by sacred texts. Participants in Coastal Virginia become co-creators in a play that explores the racial dynamics of the region's legacy of place and displacement in relationship to the Book of Exodus. The finished play premieres at the 2022 Virginia Arts Festival. Please join us in this unique exercise on art creation and community social engagement. No prior experience or expertise necessary!
Chantal Pavageaux is a writer, director and interdisciplinary artist. Her work has been produced nationally in theaters across the U.S. She trained in experimental theatre at New York University and was awarded a Directing Fellowship from the Drama League of New York. Jon Adam Ross has spent more than 20 years making art with communities around the country as an actor, playwright, and teaching artist. Jon has served as an artist in residence at Union Theological Seminary, The Jewish Theological Seminary of America, and many other religious and educational institutions. Ariel Warmflash is a theatre artist and educator. She has been a performer and teaching artist with educational theater organizations nationally and internationally. She is a founding member of the Closer Look Arts Collective and holds a master's degree in Applied Theatre from The City University of New York.
This program is made possible, in part, by the Hampton Roads Community Foundation and Virginia Humanities.


---
Faith Perspectives on Why Exodus Matters in Coastal Virginia
Thursday, October 7, 2021
7:00 - 8:30 p.m.
Jane P. Batten Student Center, Pearce Suite
HUBB Co-leaders: Rabbi Rosalin Mandelberg, Rev. Dr. Sharon Riley, and The Rev. John Rohrs
In the book, America's Prophet, Bruce Feiler claims that no figure has inspired Americans more than Moses and that no book of the Bible has influenced Americans more than the Book of Exodus. In Exodus, Black Americans have found hope and inspiration, Jews have found identity and an origin story, and Christians in general have found deeper appreciation for both freedom and the kinds of responsibilities created by the ten commandments.  But--on a personal and religious level--why else does Exodus matter?
HUBB Co-leaders Rabbi Rosalin Mandelberg (Ohef Sholom Temple), Rev. Dr. Sharon Riley (Faith Deliverance Christian Center), and The Rev. John Rohrs (St. Andrew's Episcopal Church) discuss – through the unique lens of their respective faith traditions - the historical significance of the Book of Exodus and its enduring importance in their faith. They each highlight specific passages and themes from Exodus that continue to inspire, ground, and guide them as pastors.
Hands United Building Bridges (HUBB) is an interfaith, interracial network of clergy, congregations, and community leaders in Coastal Virginia.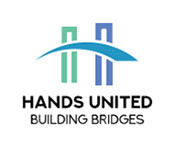 Catharine Cookson Lecture
How Shall We Remember? Changing Narratives around Early Virginia History, Slavery, and the Confederacy
Thursday, October 14, 2021
11:00 AM-Noon
Susan S. Goode Fine and Performing Arts Center
Christy Coleman, Executive Director, Jamestown-Yorktown Foundation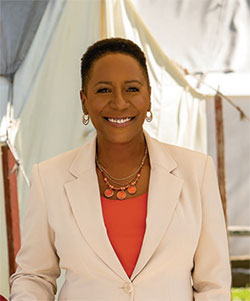 What do we remember from the past? What do we choose as a society to forget? In recent decades, museum collections and interpretations reflect that American history and culture have been undergoing considerable transformation. Lessons that were learned a generation ago have been challenged by new or expanded narratives that include the voices and experiences of previously marginalized people. Join Christy Coleman as she discusses questions on the presentation of Jamestown and early Virginia history, on the display of Civil War symbols in public spaces, and on issues of historical memory.
Christy Coleman grew up in Williamsburg, Virginia and earned her bachelor's and master's degrees from Hampton University. Currently she serves as the Executive Director of the Jamestown-Yorktown Foundation. She also has served as CEO of the American Civil War Museum in Richmond Virginia, where she was instrumental in furthering discussion on the Civil War, its legacies, and its relevance to our lives today.
Workshop
Unpacking Anti-Semitism: An Action-Based Workshop
Sunday, October 17, 2021
1:00 - 3:30 p.m.
Darden College of Education Auditorium, Old Dominion University
Register here
 
Sponsored In partnership with the Institute for Jewish Studies and Interfaith Understanding at ODU, and the United Jewish Federation of Tidewater.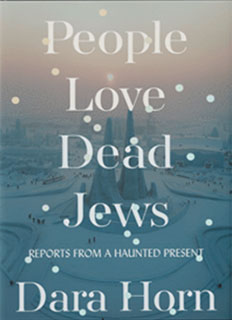 Dara Horn discusses her new book, People Love Dead Jews, a startling exploration of how Jewish history is exploited to flatter and comfort the living. Additional speakers and workshop facilitators represent organizations that include the Anti-Defamation League, FBI, Robert Nusbaum Center, and Virginia Center for Inclusive Communities (VCIC). Participants receive a take home "toolkit" for use after the workshop.
Workshop sessions include:
How did we get here?: A fast-paced session, co-facilitated by Dr. Amy MIlligan (Director of ODU's Institute for Jewish Studies and Interfaith Understanding) and Dr. Craig Wansink, explores the basic roots of antisemitism and the repackaging of those historical roots in 21st-century anti-Semitism.
Anti-Semitism Today: A discussion of the trends of anti-Semitism in 2021, featuring representatives from the ADL, FBI, and police.
An Anti-Semitism Toolkit for Allies and Jews: VCIC Director Jonathan Zur highlights concrete ways each of us can address anti-Semitism.
In the Haunted Present: Dara Horn highlights the implications of her thought-provoking work.
The workshop offers in-person and online participation, but registration is required for both.
Chrysler Gallery Talk
Controversial Women in Awkward Places: Sex, Betrayal, and Biblical Women
Thursday, November 4, 2021
10:00-11:00 AM
Chrysler Museum of Art, Norfolk
(Meet in Chrysler Lobby. Face masks required)
Dr. Craig Wansink, Joan P. and Macon F. Brock, Jr. Director, Robert Nusbaum Center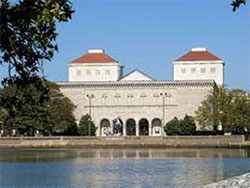 Lot's daughters. The woman caught in adultery. Lilith, Hagar, Mary, Abigail, Eve.  Some of the most striking paintings in the Chrysler collection focus on women in the Bible who were faced with challenging situations. Join Nusbaum Center Director Craig Wansink as he leads a walking tour through the Chrysler Museum of Art and through the Bible, as we reflect on women in the Bible and how they are portrayed.
Dr. Craig Wansink is VWU's Joan P. and Macon F. Brock, Jr. Director of the Robert Nusbaum Center, a Professor of Religious Studies, and Chair of Religious Studies
Zoom Lecture
The Bible With and Without Jesus: How Jews and Christians Read the Same Stories Differently
Tuesday, November 23, 2021
10:00-11:00 AM
Dr. Amy-Jill Levine, Rabbi Stanley M. Kessler Distinguished Professor of New Testament and Jewish Studies, Hartford Seminary
Registration required by November 19.
Register here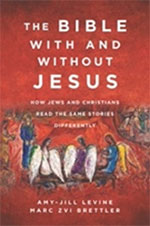 Christians frequently have read Isaiah 7:14, Isaiah 53, Psalm 22, Genesis 1-2, and other scripture passages in ways that differ radically from how Jews would understand the same texts. In The Bible With and Without Jesus: How Jews and Christians Read the Same Stories Differently (HarperOne, 2020), Amy-Jill Levine and Marc Zvi Brettler look at such texts and explore not only how Jews and Christians read the same Bible stories through different lenses, but also how Jews and Christians can learn from and understand each other better. Dr. Levine is a widely appreciated and prolific New Testament scholar, who has spent the great majority of her career teaching—as she describes it—"in a predominantly Protestant divinity school in the buckle of the Bible Belt." In this Zoom presentation, Levine discusses this ground-breaking book, and shows us how to read scripture more critically.
Dr. Amy-Jill Levine is the Rabbi Stanley M. Kessler Distinguished Professor of New Testament and Jewish Studies at Hartford Seminary, and University Professor of New Testament and Jewish Studies Emerita, Mary Jane Werthan Professor of Jewish Studies Emerita, and Professor of New Testament Studies Emerita at Vanderbilt University. She is the author of many books, including The Misunderstood Jew: The Church and the Scandal of the Jewish Jesus and Short Stories by Jesus: The Enigmatic Parables of a Controversial Rabbi.