Alumni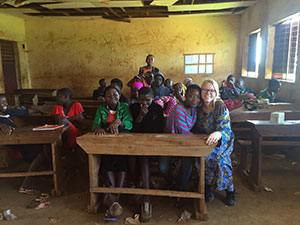 Job Searching
If you are a Virginia Wesleyan graduate who is searching for employment, the University's Career Development Program (CDP) is available to assist. Our services are free and available to all graduates of Virginia Wesleyan University.
As you plan your job search, consider some of the following advice:
Continue to work on your job search: You will get a job only if you are actively pursuing one. Be persistent.
Work your network: Remind your contacts that you are looking for a job; continue to expand your network. Join the "Linked-in" networking system.
Consider Temping: Temporary work not only gives you a way to pay the bills, but it also helps to develop skills and experience that will be attractive to employers.
Look for ways to develop new skills: In addition to temp jobs, volunteer opportunities offer experiences to develop skills that will make you a more attractive job candidate.
Rethink your options: Look at other careers that relate to your major or field. Be flexible! It may be time to think outside of the box.
Thinking about a job or career change?
If you feel that some career assessment is in order, VWU alumni may take advantage of our FOCUS-2 program. FOCUS-2 is a FREE service to all Virginia Wesleyan students and graduates. Visit our FOCUS-2 site for complete instructions on registration and use.
You may also talk with a career counselor. Schedule an appointment with Career Development in the Lighthouse at careerdevelopment@vwu.edu.
Thinking about applying to graduate school?
A Career Development counselor can assist you with coordinating your application timeline, preparing to take entrance exams, filling out applications, critiquing your essays, and more. Schedule an appointment with Career Development in the Lighthouse at careerdevelopment@vwu.edu.
Would you like to help out current VWU students?
Our office sponsors career panels to expose students to possible career paths associated with their majors and interests. If you would be willing to speak on a panel, please send us an email at careerdevelopment@vwu.edu.
Is your organization or company looking to hire interns or new employees? If so, consider posting your position in our password-protected database that is accessible to Virginia Wesleyan students. Are you available to conduct mock interviews?
It's important to VWU that you stay connected with your alma mater. Visit Update Your Information to maintain your contact information with the University.