Career Tools & Resources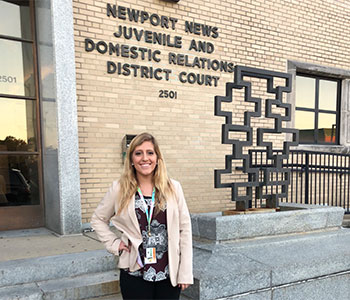 Career development is a lifelong process. Students should see career development as one of their priorities during their four years at Virginia Wesleyan University. In an effort to better serve our students, the Career Development Program (CDP) has compiled a number of tools, services and resources.
FOCUS-2

Free online, self-guided, interactive program designed to help you to select a major and plan your career.
Career Counseling
We offer one-on-one counseling to help students and alumni make career decisions, choose majors, develop career pathways, and implement career plans. We will schedule a meeting for you with a career counselor who specializes in serving your particular career interests to ensure that you gain pertinent information for your needs and interests. The career counselor will help you to:
Evaluate your interests and skills.
Choose a major.
Review what you have accomplished and enjoy.
Translate your liberal arts education into job skills sought by employers.
Locate essential information related to your career interests.
Evaluate opportunities for gaining professional experience.
Develop practical strategies to achieve your professional goals.
Career counseling appointments may be scheduled with our director of the Career Development Program, Ms. Jessica Harrington, through The Lighthouse's appointment scheduler.
Career Development Resources
The CDP offers a variety of career-related resources. These include resources for exploring careers and academic majors. We also provide information about employment outlook, professional positions (e.g., educational requirements, job duties, salary), and professional organizations. Sample resumes, sample cover letters, and interviewing tips are also available. Please contact careerdevelopment@vwu.edu or visit The Lighthouse for more information. 
Real World Playbook
Realworld is a personalized, community-driven platform helping 20-somethings navigate life after college. Free for all members of the Virginia Wesleyan Community, their step-by-step playbooks offer logic-based, in-the-moment guidance for decisions like enrolling in health insurance, completing tax forms, repaying student loans, and more. Use the code: VWESLEYAN20 for a free one-year membership!