Choosing a Major and Career

Our Career Development offers a free online, self-guided, interactive program designed to help you to select a major and plan your career based on your personal interests, values, skills, personality, and aspirations.
Returning FOCUS-2 users may log in here.
---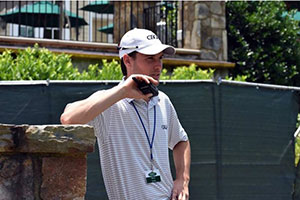 First-time users: To get started
To create a new user account, contact the Career Development to obtain the FOCUS-2 access code. Call 757.455.3401 or email careerdevelopment@vwu.edu.
Create a username and password. Remember your username and password, as the Career Development will not have it.
Now you are ready to enter the FOCUS-2 site to register as a first-time user.
Tips for using the FOCUS-2
Start by working on the sections that are more relevant to you. You do not have to complete every section. Select the ones that best meet your needs at this time.
Each section takes 10 to 15 minutes; the whole program takes about two hours to complete.
You may exit and return to the program at any time.
When finished, print your completed reports and/or portfolio and make an appointment with a career counselor by calling 455-3337 or emailing us at careerdevelopment@vwu.edu.
Questions?
you have questions about FOCUS-2, please contact the Director of Career Development in The Lighthouse by phone at 455-3337 or by email at careerdevelopment@vwu.edu. We look forward to discussing your results with you!