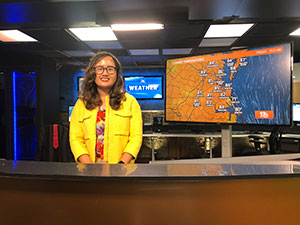 Students
Handshake is the place for all things career! With Handshake, you will find part-time and full-time jobs, internships, career development resources, campus events, virtual career fairs, and valuable career resources. Your first step is to create a profile that gets you noticed by employers who are looking for interns and employees.
Activate/Login to your account
Alumni
All Virginia Wesleyan alumni may use the Handshake online professional tool. To gain access, contact the CDP by emailing careerdevelopment@vwu.edu with your full name, graduation year, personal email address, and phone number. You will receive an email confirmation, and then may access Handshake via the login below.
Faculty & Staff
As a VWU faculty or staff member, you may use the Handshake tools and resources, which will be helpful when advising students. To have an account created, email careerdevelopment@vwu.edu.
Employers
Handshake is the best place to post part-time, full-time, and internship opportunities. Set up your FREE account by following these steps:
This link will automatically connect you with Virginia Wesleyan University.
After creating an account, you will be able to complete your profile and post jobs and internships. In addition, you will be able to view VWU students' profiles, if they have made their profile publicly available.