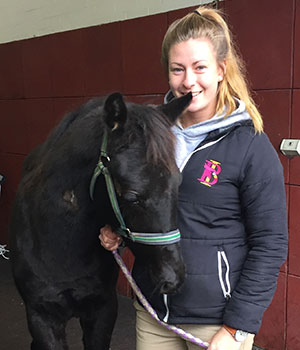 Internships are learning experiences that integrate academic preparation and skills with professional work experience. Students are offered the opportunity to gain career-related work experience and receive mentoring from professionals in the field. Internships help students to increase their marketability to employers upon graduation.
There are many benefits to completing an internship, including
Gaining practical experience
Testing career interests
Developing career-specific skills
Enhancing resume with relevant work experience
Building a professional network of industry contacts
Improving self-esteem and confidence
NATO-ACT Innovation Hub Internship
Virginia Wesleyan University offers an internship program with the NATO-ACT Innovation Hub. Virginia Wesleyan students in all majors have the opportunity to apply for an internship with the NATO-ACT Innovation Hub. For more information, click here.
Where do I begin?
Begin by determining when and where you would like to complete an internship. To help with assessing your interests, values, and skills, use our FOCUS-2 interactive survey.
Develop a resume that highlights your skills and qualifications. Have your resume reviewed by a staff member from the Career Development Program (CDP).
Search and apply for internships through Handshake. You may also contact Career Development to discuss strategies for locating internships.
If you want to complete an internship for course credit, discuss the class and requirements with your faculty advisor at least one semester in advance.
Pathway to internships …
1) Get on Board
Visit the Lighthouse to learn about internships
Start to build your resume
Professionalize your online presence
Complete Focus-2
Pursue opportunities for volunteer or work experience
Join a campus organization and become a leader
2) Map a Route
Volunteer
Undertake a shadowing experience
Complete an externship
Work with CDP staff to lay out career development plan
Participate in the Lighthouse's CDP workshops
Develop a resume
Join honors societies
3) Explore New Worlds
Research possible internships
Take on leadership roles in campus organizations
Lead a major volunteer project
Practice interview skills with VWU's CDP staff
4) Set Sail
Undertake an internship
Apply to national internship programs
Make professional contacts
Research potential employers
Attend job fairs
Apply for Teach for America