NATO Internship Program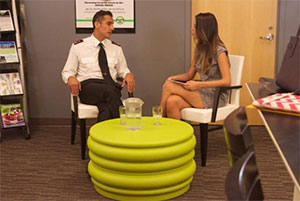 As part of Virginia Wesleyan University's ongoing partnership with NATO-ACT, students may apply to participate in a competitive internship program at NATO's Innovation Hub in Norfolk, Virginia.
NATO-ACT Innovation Hub internships are open to all majors at Virginia Wesleyan University. The Innovation Hub oversees a wide variety of projects, and it welcomes students with an array of expertise. It especially welcomes students majoring in computer science, art, communication, English, history, political science, international studies, sociology, business, international studies, foreign languages, philosophy, mathematics, and music.