VWU First asked current students who are first-generation, alumni who are first-generation, and faculty/staff who are first generation questions regarding their experience and advice.
---
Current Students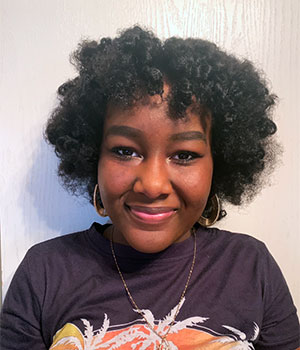 Current Student:  JaLea Moody
Hometown: Surry County, VA
Major:  Biology
Graduation Year:  2024
What is one piece of advice you would give to incoming first-generation students? 
ASK QUESTIONS! Do not feel afraid or ashamed to ask questions! Honestly, there are so many people who wonder the exact same things you may be wondering as well, First Generation Students or not!
What was it like being the first in your family to go to college? 
It can be a bit confusing at times because you are inexperienced on some topics but honestly, MOST EVERYONE IS! I feel great knowing that I have a supportive and proud family so I feel more confident at tackling school.
During your time at VWU, what are some challenges you have had as a first-generation student and how did you overcome them? 
I struggled and still struggle with understanding and completing financial and government documents for the school, especially FAFSA. With more experience and time, I have gotten used to the type of information needed to complete these documents.
What have you done that has helped you succeed academically as a first-generation student at VWU?
I talk to my professors a lot, especially when I don't understand a topic. That has helped me the most! Building a relationship with the people around me helped to establish a comfortable and efficient learning environment.
---
Alumni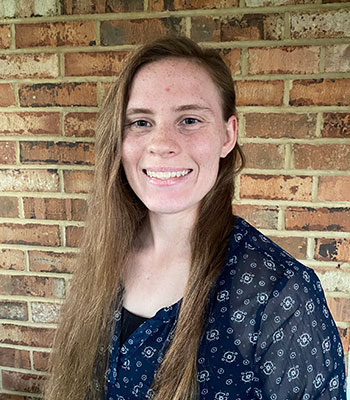 Alumni:  Haille Hatter
Hometown: Newport News, VA
Major:   Biology (Psychology minor)
Graduation Year:  2021
What is one piece of advice you would give to any first-generation student at VWU? 
Ask questions! There is no such thing as to many questions especially on topics you are confused about. If the answer you received is confusing ask for it to be broken down further or worded in a different format. Use the resources already available along with researching more.
What was it like being the first in your family to go to college?
It was confusing and stressful to understand the processes of all the forms, especially the FASFA. My parents didn't know how to fill these forms out or what we needed to do. So it was exciting but also stressful. Especially with figuring everything out for the first time. Being able to figure it out allowed us to help my younger sister in her college process. Your parents are there to help and guide you as well. But being first generation they might not know how. As you figure things out and get the information make sure you include them in the process, having their questions answered, and allowing them to understand what your going through.
What were some unique challenges you had as a first-generation student at VWU and how did you overcome them?
It seemed like there was a new challenge with finances, medical forms, loans, etc. every turn but with every turn we stressed over it until we finally asked for help. We tried to figure it all out by ourselves but in the end the easiest thing to do was ask various sources until we got to the right person to help us. Being a freshman apart of a sports team with teammates in many of my classes it was an easier transition. The coarse load was a lot different and very stressful. At times it would feel completely overwhelming. Forms would be due and I had no idea how to complete them or didn't understand what they were asking since I wasn't never exposed to the terminology. Having those teammates with that exposure allowed me to better understand how to get this with their support and knowledge. I also needed help within the classroom for many different reasons mentally, when I found the learning center it became less stressful and lifted the feeling of so much weight on my shoulders at one time. Course wise it was a struggle to know the fine line between what my advisor wanted me to do and what was the right coarse load and schedule for myself. This resulted in starting labs and particular courses later causing me to take three or more labs at one time later down the road and taking some lab courses later then expected. At that point there was nothing to do about it but find a way to overcome the stress and overload from this. Time management was a big help. But also just being honest and talking to my professors when I was overwhelmed and didn't know how to overcome them. They connected me with many resources and helped me out with deadlines.
What did you do to help you succeed academically at VWU as a first-generation student? 
I had some medical diagnosis' that made it difficult in the classroom and out of the classroom with campus living. By getting in contact and setting up accommodations specific to me I was able to excel in the classroom. One of these accommodations was to take my tests in a quiet room inside the learning center. This allowed me to be in a space with less distractions and less stress from those around me finishing before me. I was also given extra time so I could actually analyze and think through the whole question without the stress of rushing through a question to stay within a time limit. Aside from accommodations I also used the writing center and other tutoring services. Being in multiple writing extensive coarse it was important for me to get my paper checked and looked over for grammar, staying on track, and organization. They also helped me with planning the paper out. Tutors and professors where available at various hours outside of class to help further explain topics and assignments. One professor would break it down to the basics from the first day and rebuild the blocks to where you needed to be at just to give you a better understanding. So no matter the academic challenge there is always someone willing to help you overcome that challenge.
What are some pieces of advice you would give to first-generation college students so that they can be successful in their chosen career path? 
If you are going to graduate school make sure you know what classes you need and don't need!! It's important to expand into other areas which VWU has you do but you need to begin integrating prerequisite courses early on so your not stuck scrambling to get them all in your last year. Know your limits and what is best for you! Your advisor is there to help you and advise you not to control your schedule and courses for you. By knowing what type of schedule and load you can handle will help you stay on track and less stressed. Use your resources when you need them. They are there for you to use and will aide you to make college a better and easier experience. Whether you choose to continue your education after VWU or not make sure you gain experience in your chosen field. You can do this through internships, volunteer work, and even research or informational sessions. The Lighthouse is perfect for helping you find those opportunities. That way you have a better understanding and more experience in what you want to do.
---
Faculty/Staff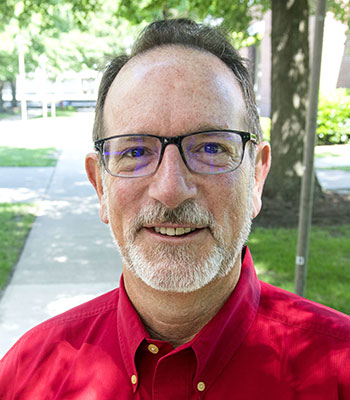 Faculty/Staff:  Dr. Wayne Pollock
Undergraduate Institution:  West Chester University (West Chester, PA)
Graduate Institution:  Old Dominion University (Norfolk, VA)
What is one piece of advice you would give to first-generation students?
Recognize how fortunate you are for the opportunity to continue your formal education by actively engaging in all aspects of your college experience.
What was it like being the first in your family to go to college? 
I know my parents felt the same level of pride I did in being the first to attend college.
What were some unique challenges you had as a first-generation student and how did you overcome them? 
I had to learn how to manage my time and find a balance between academics and the social freedom I had to engage in extra-curricular activities.
Would you share with us your story and what you think helped you succeed academically? 
Sure. I knew I wanted to be a teacher and coach since I was in 9th grade. I also knew that to reach my goal I would need a college education. All my friends were taking 'college prep' courses in High School, my parents encouraged and supported my desire to become a teacher, so it felt natural and almost expected that I would attend college.