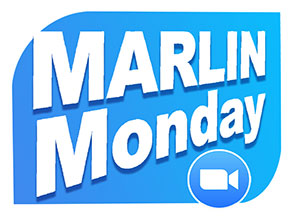 Join us for weekly Marlin Mondays sessions at 6:00pm to learn more about our campus community! Attend one, or attend them all, based on your interests.
FUTURE MARLINS: Attend three or more of the upcoming Marlin Mondays virtual events and you will be entered to win free books for your fall semester. Attend two or more sessions and you will be entered to win a free parking pass. Register now!
WesBridge 
Learn more about Virginia Wesleyan University's WesBridge program.  This program will serve as a bridge between high school and the start of your college career.  Participation in this program is by invitation only.
---
Financial Aid & Office of Finance
VWU is affordable! We will share an overview of the FAFSA process, our merit scholarship program and other financial aid, our comprehensive student Work and Learn Program, and more! There will also be time for Q&A. 
---
Residence Life
The residence halls at VWU are designed to offer a sense of community. We believe it is in the residence halls that students find opportunities for cultural, educational, social, and recreational enrichment. Learn more about living on campus, picking your roommate, and the housing selection process!
---
Athletics
Want to get in the action on one of VWU's 22 Division III athletic teams? Learn more about your sport and speak to our Executive Director for Intercollegiate Athletics and student athletes. VWU promotes a culture in which student-athletes are mentored and trained to be at their best on the field, in the classroom, and in the community. Our athletes are engaged in the community in a variety of ways. Around campus and beyond they can be spotted cheering on other teams in competition, serving as campus leaders, and volunteering in our community.
---
Campus Life
All students feel at home at Virginia Wesleyan. Learn about residential housing, dining, and how you can stay actively involved on campus. You will also learn more about summer orientation!
---
Academics, Advising, and Building a Class Schedule 
The academic advising system supports academic planning, retention, and professional growth as students work toward a timely graduation and pursue life and career goals. Learn more about selecting your classes, working with your advisor, and deciding on a major!