Spring 2022 Academic Symposium
Students shared capstone academic experiences with the campus community during a day-long symposium
University News | April 28, 2022
View the Spring Academic Symposium Photo Gallery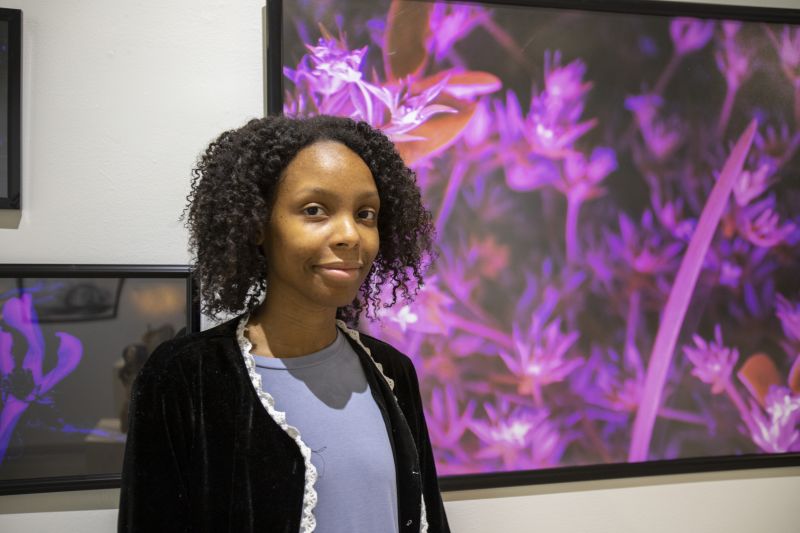 From premier speakers and community dialogue sessions to senior exhibits, capstone presentations and an academic fair and poster session, student work was center stage on April 28 during the Spring Academic Symposium, formerly known as Port Day.
Held near the end of each semester, Academic Symposium is a signature VWU event coordinated by VWU's Lighthouse: Center for Exploration & Discovery. The day brings the campus community together to celebrate the academic achievement of students completing a variety of academic experiences, including research, internships, performance, and global engagement.
The spring symposium began with premier student speakers who presented their research and internship projects in Blocker Hall. Premier speakers included: Erin Foreman, Macy Kisiel, Sydney Collins, Amanda Ervin and Caroline Tryfiates.
A community dialogue session on "Free Speech and the Inclusive Campus," followed in Brock Commons. The student-moderated discussion, hosted by the Robert Nusbaum Center, focused dialogue on "fostering the campus community we want."
During the lunch hour, senior art majors Devyn Brooks, Alison Coutu, Kayla Falcone, Harlan Menger, Kat Vanden Berg, and Reece Van Hook displayed their works during a "Theses Exhibition Reception" in the Neil Britton Art Gallery. In addition, music majors Rebecca Gardner, Briyanna Picart, Charles Pellenberg, Kristina D'Arco, Landon Rockwell, Judah King, Erin Andrews, Brooke Underwood, June Richardson, Robert Nolin, Erin Crape, Jacob Barnett and Joseph Bray performed a recital concert in Hofheimer Theatre.
The afternoon included concurrent sessions by student presenters on the following topics: Body Biographies: Examining the Body Through an Intersectional Lens; Looking to the Future: Women in Music Education; General Ecology: Group and Independent Research Presentations; Scenes from Collective Rage: A Play in Five Betties; Communication Internship Presentations and Brock School Research and Study Away Presentations.
Spring Academic Symposium concluded with an Academic Fair and Poster Session, where students shared their research and internship experiences, in the CMAC of the Jane P. Batten Student Center.
The spirit of the liberal arts was on display throughout this spring's academic symposium, promoting advanced level thinking and intellectual discourse among various academic disciplines and the exchange of ideas and inspiration that results from the public presentation of exceptional student endeavors.
Learn more about the Academic Symposium and The Lighthouse: Center for Exploration & Discovery.