Art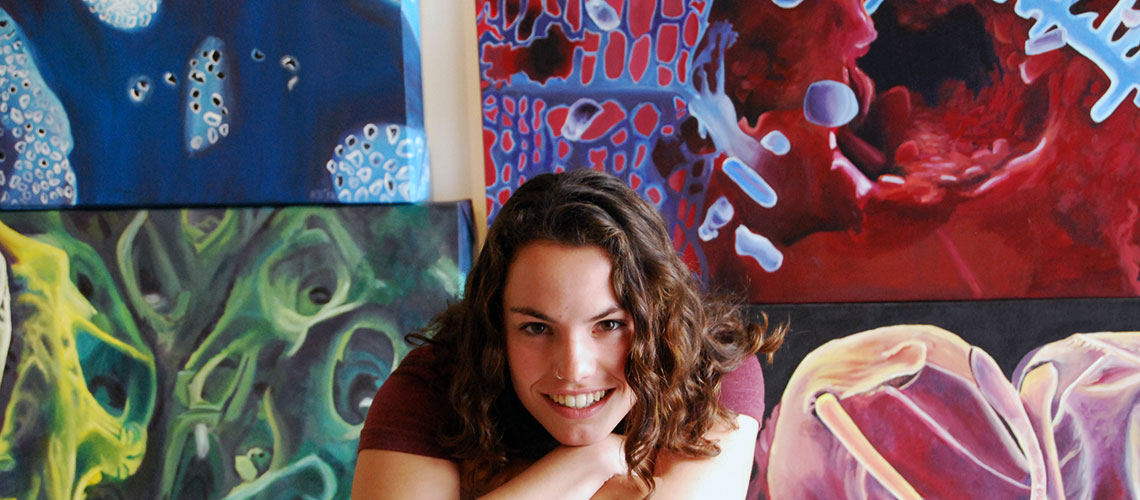 As images have become a greater part of contemporary life, the visual arts play an increasingly vital role in society. The study of art allows one to explore and develop an understanding of the cultural and historical context of art as well as developing the creative, conceptual and technical skills to produce art that expresses important human thoughts, emotions and values.
---
About The Program
The Art Department offers students of all majors the opportunity to explore art as a means of creative expression through hands-on studio experiences as well as the study of art in history and culture. Subject areas include drawing, painting, sculpture, ceramics, photography, graphic design, computer arts, and art history. Class work is supported by ongoing art exhibitions in two campus galleries, visiting artist presentations and workshops, and field trips to local and regional galleries and museums. Each year students of any major are eligible to display their artwork in campus spaces such as the Neil Britton Art Gallery.
---
Why Study Art at VWU?