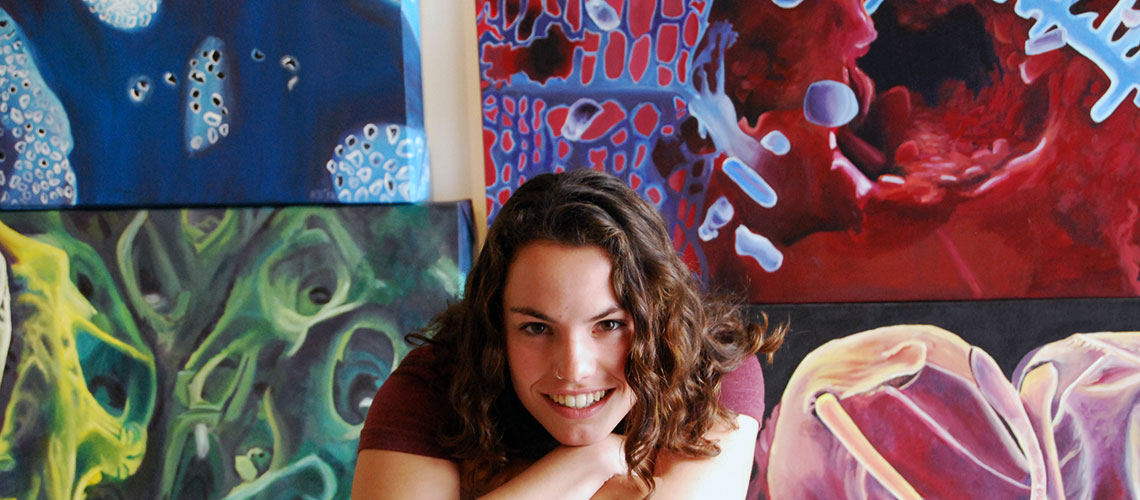 As images have become a greater part of contemporary life, the visual arts play an increasingly vital role in society. The study of art allows one to explore and develop an understanding of the cultural and historical context of art as well as developing the creative, conceptual and technical skills to produce art that expresses important human thoughts, emotions and values.
---
About The Program
The Art Program offers courses in studio art and art history, balancing art production with an awareness of related cultural values. The art major consists of core courses in studio art and art history, upper-level electives in a choice of media, and a choice of two capstone options. Students planning art education or studio careers take one additional credit hour of studio research and a capstone that involves creating a body of work and exhibiting it. The internship course serves as the capstone for students planning art therapy or gallery/museum careers. Class work is supported by ongoing art exhibitions in two campus gallery spaces and by field trips to local and regional museums and galleries, further enriching the curriculum. Minors are offered in both studio art and art history. Students should select courses for
the minor according to their interests or to strengthen skills needed for art-related careers in communications, design, business, recreation, therapy, arts management, and other creative fields. After completion of the undergraduate degree, art majors may also earn endorsement for teaching art K-12 through an additional year of study in the Master of Arts in Education (MAEd) program which includes specific education courses and in-service teaching.
---
Why Study Art at VWU?