Earth and Environmental Sciences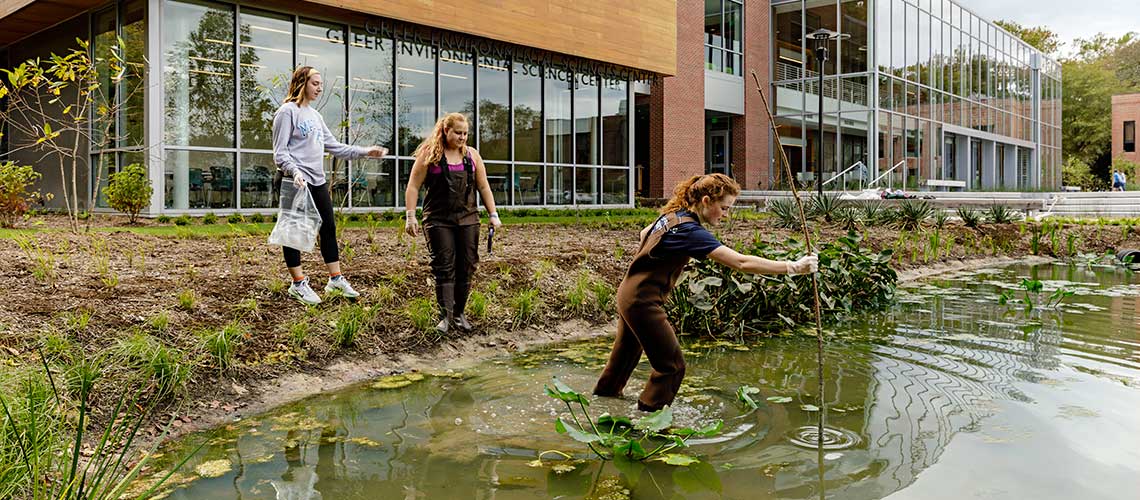 From climate change to water pollution, humans are altering natural systems in complex and unexpected ways. Understanding human impacts to these natural systems requires interdisciplinary analysis of complex problems. Earth and Environmental Sciences is a multi-disciplinary field that addresses the interactions between humans and the environment. Study in this field includes an understanding of the basic principles that govern geological, biological and chemical interactions, as well as development of solutions to current environmental problems.
---
About The Program
The Department of Earth and Environmental Sciences at Virginia Wesleyan is designed to provide a solid foundation in the earth sciences as well as supporting coursework in chemistry, biology, and physics. In addition to mastering concepts, students will receive hands-on skills to include field methods, laboratory techniques, GIS (geographic information systems) and research.
---
Why Study at VWU?