History/History & Social Science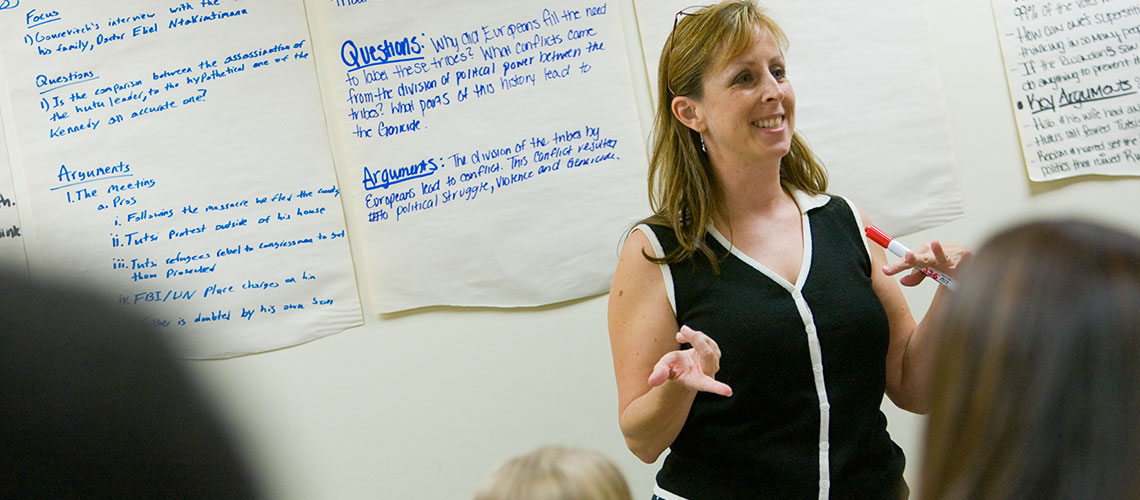 History is the core of the liberal arts. It provides an essential foundation for approaching and understanding life, culture, politics and economics and is an ideal major for success in politics, law, business, and life.
---
About The Program
History majors gain knowledge of the past in diverse regions and cultures of the world while at the same time gaining essential critical inquiry and research skills necessary for success in a competitive and globalized world. Drawing on a wide variety of courses covering aspects of all of human experience, majors develop deep knowledge while gaining the valuable research expertise sought by today's employers in all manner of fields.
---
Through the Senior Capstone Experience (SIE), history majors complete advanced creative and scholarly work to prepare them for future employment in business, law, government or academia. Students research and write their senior theses with the guidance of the faculty, culminating in an oral defense of the thesis and a public presentation. Students are encouraged to present their research at undergraduate conferences, where they often win prizes.
Virginia Wesleyan's location, in the heart of the historic Hampton Roads area, provides a spe­ cial advantage for students pursuing a degree in history. The Department has a robust Internship program which places students at historical sites, museums, and archives in the region. History majors emerge from our program extremely well equipped to excel in today's competitive world with sharp and supple minds and a wide variety of important skills. The critical reading, writing, and thinking skills taught in the history classroom are essential for a variety of careers. Many history students work in law, journalism, government, politics, and international affairs, as well as other fields. Businesses seek history majors because of the keen analytical and writing skills they offer. History likewise offers excellent preparation for graduate school. Law schools, in particular, seek history majors because of their analytical skills.