The Virginia Wesleyan University Alumni Council bestows the following alumni awards to graduates of the University in recognition of outstanding professional and/or personal accomplishments in any field of endeavor. Congratulations to the following 2018 honorees:
---
Distinguished Alumnus Award
Joseph P. Ruddy '83
Chief Innovation Officer, Port of Virginia
Joseph P. Ruddy was named Chief Innovation Officer for The Port of Virginia in September 2014. In this role, Joe oversees the port's Strategic Planning, Marketing & Communications, Process Excellence, and Commercial Pricing Teams. In his previous role as Chief Operations Officer, Joe helped Virginia International Terminals (VIT) earn a reputation as an honest and reliable terminal operations organization. Prior to being named COO, Joe served as the Director of Operations and Labor at VIT and also held a senior position at Virginia Intermodal Management (VIM), a subsidiary company previously responsible for managing and administering all aspects of a port-wide chassis pool. In addition to his previous experience at VIT and VIM, Joe held several positions with international ship line companies including France's CMA-CGM, the world's third largest container carrier, and National Shipping Company of Saudi Arabia (NSCSA). In addition to Virginia Wesleyan's Corporate Leaders Council, Joe serves on various boards, including the Hampton Roads Shipping Association, Cystic Fibrosis of Hampton Roads, and Beach FC. In 2013, he was the recipient of the Global Excellence Award, presented by the Virginia International Business Council, based in Richmond. He earned a bachelor's degree from Virginia Wesleyan University and a master's degree from the College of New Jersey.
---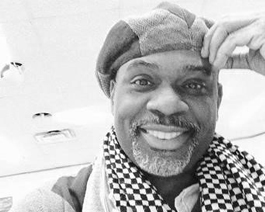 Alumni Service Award
Clayton J. Singleton '94
Artist/Teacher, Norfolk City Public Schools
Clayton Singleton's blend of verbal and visual art inspires, motivates, and educates. In addition to being a member of the Hampton Roads National Poetry Slam Team, he has been noted in many publications ranging from The Virginian-Pilot to Time magazine. Clayton has created public art, won numerous awards, and produced several solo and group shows including Walking on Paper at ArtWorks gallery, Art Installation Performance at SONO gallery, and Look Beyond at d'ART Center at The Selden, which benefited The Autism Society of Tidewater. The Virginia Opera commissioned Clayton to design sets for Porgy and Bess and Freedom's Journey. Clayton has served as a member of Norfolk's All-City Teaching Team, The d'ART Center Board of Directors and Norfolk Arts Commission. In addition to helping rewrite Norfolk's art curriculum, he produced solo exhibitions such as Defining Beauty at The Sandler Center for the Performing Arts, Cultural Shift at The James Wise Gallery at Norfolk State University, Love of the Game at The Virginia Sports Hall of Fame and Museum, and Valedictorian which consists of paintings, mixed media and video; an extension of the group show Looking Both Ways: Roots in African American Art at the Peninsula Fine Arts Center. Moreover, Singleton exhibited at the Virginia Museum of Contemporary Art, The Chrysler Museum of Art, and has co-curated regional group exhibitions such as NOW: African-American Artists in Tidewater. Most recently he produced a solo exhibition for the Downing-Gross Cultural Arts Center titled Future Love Paradise.
---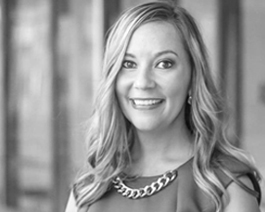 Graduate of the Last Decade (GOLD) Award
Alisa W. Crider '10
Public Relations Coordinator, Hampton Roads Transit
Alisa Crider is an active individual dedicated to advocacy and community development in the Hampton Roads Region. As the Public Relations and Social Media Coordinator at Hampton Roads Transit, she has not only advanced her agency in the region, but has brought a national spotlight to all of Hampton Roads. Her articles have been featured multiple times in national publications, along with her regional television and radio appearances. Prior to HRT, Crider served as communications and marketing manager for the Hampton Roads Chamber. She is a founding member of the Chamber's Young Professional Program, tHRive—the region's fastest growing young professionals group with more than 2,000 members. Currently, she serves as Chairwoman for tHRive and on the Chamber's Regional Board of Directors and their Executive Committee, where she ensures millennials have a voice in the region. She also serves on the Young Professionals Leadership Council for the Cystic Fibrosis Foundation Virginia Chapter and as the Media Directory Chair for the Public Relations Society of America Virginia Chapter. Crider is a recipient of the 2016 CoVa Biz Millennials on the Move award and a 2018 graduate of the 30th LEAD Hampton Roads Class. She earned her Bachelor of Arts in communications with a focus in journalism and minors in business and sociology from Virginia Wesleyan.