The Virginia Wesleyan University Alumni Council bestows the following alumni awards to graduates of the University in recognition of outstanding professional and/or personal accomplishments in any field of endeavor. Congratulations to these outstanding alumni. We look forward to celebrating them in person during our Founders Day celebration on September 9.
---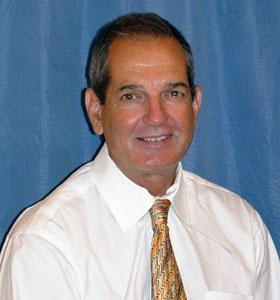 Distinguished Alumnus Award: William S. Shelhorse '70
William "Bill" S. Shelhorse is the co-founder and president of Chesapeake Bay Contractors (CBC) and a member of the inaugural graduating class of Virginia Wesleyan (Class of 1970). A native of Tappahannock, Virginia, Shelhorse founded Chesapeake Bay Contractors in 1978 with his father, a company specializing in underground utility and site development service. CBC's most visible work includes the enormous 120-inch storm drains at the Virginia Beach Oceanfront boardwalk, which were installed in the late 1990s. Bill faithfully served as a member of the VWU Board of Trustees for many years and now enjoys the role of Trustee Emeritus. His generosity to his alma mater has made many campus projects possible, including Virginia Wesleyan's 400-meter track and field complex Betty S. Rogers Track & Field Center, named in memory of Bill's sister.
---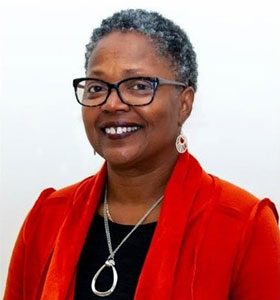 Alumni Service Award: Vanessa Thaxton-Ward '83, Ph.D.
Vanessa Thaxton-Ward is the curator of collections and director of Hampton University's museum and archives. Prior to this position, Vanessa served as the curator of the Penn Center in South Carolina and a museum assistant at the War Memorial Museum in Newport News, Virginia. A native of Hampton, Vanessa graduated from Virginia Wesleyan in 1983 with a degree in English. She went on to receive her Master of Arts in Museum and Archival Studies from Hampton University and a doctorate in American Studies/Material Culture from The College of William and Mary. She is a published author, engaging lecturer and educator, and proficient fundraiser who is very involved in promoting and modernizing the narrative of the national arts scene.
---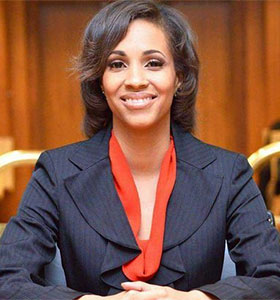 Graduate of the Last Decade (GOLD) Award: Tiffany Boyle '14
With a background in the public and private sector as both an employee and entrepreneur, Tiffany Boyle currently serves as Commissioner of the Revenue for the city of Newport News, Virginia. As Commissioner, Tiffany oversees a budget exceeding $2.5 million along with over 40 professionals, providing numerous functions such as assessment of taxes, correction of assessments, defending the assessment, as well as discovery. Tiffany graduated from Thomas Nelson Community College with an associate's degree and then received her bachelor's degree in business administration from VWU in 2014. She also holds a master's degree in management from the University of Maryland Global Campus. She participates in several boards and professional organizations, often in leadership roles, including Access Virginia, Virginia Peninsula Foodbank, Virginia Commissioner of the Revenue Political Action Committee (Treasurer), Hampton Roads Commissioner of the Revenue Association (Chair), and the VWU President's Council.