The Virginia Wesleyan University Alumni Council bestows the following alumni awards to graduates of the University in recognition of outstanding professional and/or personal accomplishments in any field of endeavor. Congratulations to these outstanding alumni. We look forward to celebrating them in person during our Founders Day celebration on September 8, 2022.
---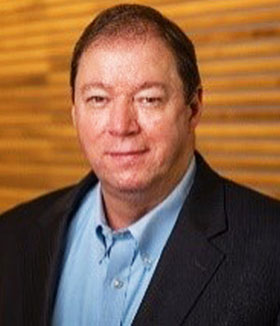 Distinguished Alumnus Award
Michael J. White '81
Michael J. White '81 retired in June 2022 after a distinguished 41-year career in global logistics and maritime shipping. From 2017-2022, he served as CEO for GTD Solution, Inc., and head of TradeLens, where he led the joint collaboration between A.P. Moller Maersk and IBM to digitize global supply chains through the first block chain enabled open platform.
White built his career at Maersk and P&O Nedlloyd and DB Schenker. He was president of Maersk Line North America from 2009-2017 and served as chairman for Maersk Line Central Europe from 2007-2009, managing activities across 12 countries. He also served as president of Maersk Logistics North America, and chairman for Damco USA, Maersk Customs Services, Inc., The Gilbert Company and Bridge Terminal Transport. From 1990-2005, he held a number of senior management positions including president and CEO of P&O Nedlloyd North America, president of Farrell Lines, and director and chairman of Port Newark Container Terminal.
White graduated from Virginia Wesleyan in 1981 and studied at the Institute for Management Development (IMD) in Switzerland and Harvard Business School (HBS), participating in the HBS case study on TradeLens. He has been a licensed Customhouse broker since 1987 and he continues to serve as an advisor for TradeLens and other selected companies. He is currently a member of the Board of Trustees for Virginia Wesleyan University.
---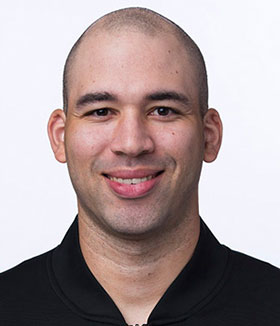 Alumni Service Award
Brandon L. Adair '12
Brandon L. Adair '12  just completed his fourth season as an NBA official. Adair officiated 80 regular-season games in his first few seasons with the NBA. He also has four years of officiating experience in both the NBA G League and the collegiate ranks, with stints in the Big South, Central Intercollegiate Athletic Association and Old Dominion Athletic Conferences. In addition, Adair was also a high school referee in Virginia for seven years.
Prior to his officiating career, Adair was a standout basketball player at Virginia Wesleyan and went on to play professionally for two seasons in Germany. In 2013, Adair was inducted into the Virginia Wesleyan University Athletic Hall of Fame both as an individual athlete and as a member of the 2006 Men's Basketball National Championship Team. Throughout his college basketball career, Adair received numerous individual awards and accolades. Most notably in 2006, he was selected as the National Association of Basketball Coaches (NABC) Division III Player of the Year and is No. 1 in VWU history in scoring with 2,100 points, fields goals made with 871 and rebounds with 871.
Adair currently serves on the VWU Alumni Council and volunteers his time with the nonprofit organizations TAPS and It's From the Sole, as well as the local foundations Something Local, Walk MS and the Norfolk SPCA.
---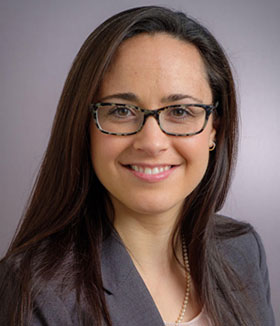 The Beacon Award
Jessie K. Dawe '08
Jessie K. Dawe '08 is a member of the Harvard Law School Class of 2022. Throughout law school, she commuted weekly between Chesapeake, Virginia, and Cambridge, Massachusetts, fitting a week's worth of coursework into two days so she could be with her devoted partner, Stefan, and four children, Adelynn, Michael, and twins Isla and Esmé.
While completing her Juris Doctor, Dawe remained connected to the Hampton Roads' legal community through internships with the U.S. Attorney's Office for the Eastern District of Virginia, and with the Office of the Norfolk Commonwealth's Attorney. She was also a summer associate at Willcox & Savage and McGuireWoods in Norfolk. On campus in Cambridge, Dawe served in leadership roles with Harvard Law's Child & Youth Advocates, the Student Government Association's Academic Affairs Committee, and the Women's Law Association's Governance Committee.
Prior to law school, Dawe was an eighth-grade English teacher in Chesapeake and Newport News Title I schools for six years, developing district curriculum and assessments, working closely with English Language Learners, and serving as coach of the Congressional Debate Team. She also served as a tutor for children in a variety of subject areas. 
In 2008, Dawe graduated from Virginia Wesleyan University, magna cum laude, with a Bachelor of Arts in Political Science. She attended VWU as a Wesleyan Scholar with a full tuition scholarship and was actively involved in campus life as a Resident Assistant, Freshman Peer Advisor and member of Tri Sigma, also serving in leadership roles on the Wesleyan Activities Council, Student Government Association, and Equality Alliance. She was a member of VWU's Ethics Bowl Debate Team and National Model UN and attended multiple leadership workshops, including Americans for Informed Democracy Young Global Leaders' Summit on the International Criminal Court at Yale Law.
After sitting for the Virginia bar exam, Dawe will join McGuireWoods' Norfolk office as an associate in the firm's Government Investigations and White Collar Litigation group. She will then clerk for the Honorable S. Bernard Goodwyn, Chief Justice of the Virginia Supreme Court.
Dawe enjoys spending time with her family, including her mother and father who reside in Virginia Beach. Her personal hobbies include visiting lighthouses and practicing Brazilian Jiu Jitsu.