Darlene (Whitley) Rawls '82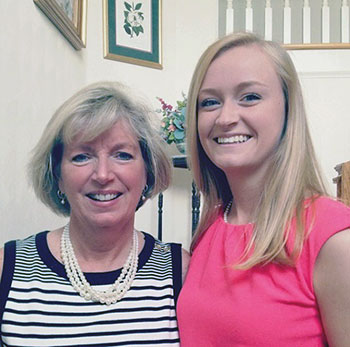 A Hampton Roads native, Darlene (Whitley) Rawls '82 grew up in Suffolk, Virginia. She received her VWU degree in social sciences before earning a master's in special education. As an undergrad, Rawls was involved in the community service club Circle K, sponsored by Kiwanas. Giving back to her community is a cause she is still passionate about today, as is evident through her involvement with and contributions to VWU's Heritage Society and Annual Fund for Academic Excellence. Professionally, Rawls serves as the community integration and rehabilitation clinical services director at Western Tidewater Community Services Board, an organization providing quality recovery oriented care in mental health, intellectual disability and substance abuse. She makes her home in Suffolk with her husband, Timothy, son, Jacob, and daughter, Meaghan, who is following in Mom's footsteps as a rising sophomore at Virginia Wesleyan.

How did your time at Virginia Wesleyan University shape the person you are today?
Wesleyan was such a close-knit community when I was there. I valued that time. I met new people with diverse backgrounds and still have a great many of those relationships and people in my life today.

What are some of your favorite memories of professors, mentors or friends at VWU?
Even though I was not a stellar student of Professor of History Stephen Mansfield (currently VWU's College Archivist), he and Professor of Sociology Neil Ramsey were my favorites.

How do you describe the Virginia Wesleyan experience to friends and colleagues?
The best four years of my life.

Share your thoughts about the value of a liberal arts education or unique opportunities you had at VWU.
What was unique about my liberal arts education was the opportunity to design my major. I didn't have to fit into one particular major. I got to be creative and develop my major based on my interests.

Anything else you'd like to share about your time at VWU?
I truly value all the relationships I had with faculty and staff and the friendships I developed and how lasting they have become. Those relationships and friendships are still here 30+ years later.