Doug Welch '75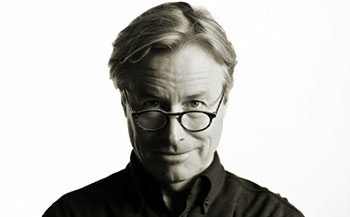 As a fine arts major who confesses to absconding with every issue of Artforum magazine as soon as it arrived in Hofheimer Library, Doug Welch '75 had already set his sights on a career as an artist in New York City by the time he was a junior at Virginia Wesleyan. Soon after graduation, the Washington, DC-area native took the leap and set up a studio in NYC's East Village. But it wasn't long before he traded the solitary studio life for the rough and tumble world of advertising, a profession much more suited to his fascination with popular culture, his curiosity about human motivation, and his self-professed need for deadlines. In his 30+ years in advertising—at agencies large and small—Welch has utilized eye-catching art direction to create award-winning advertising campaigns for a variety of clients all over the world, from Ralph Lauren to L'Oreal, MasterCard to Johnson & Johnson. Most recently as a Senior VP Group Creative Director at McCann Erickson NY, he has been focusing on the healthcare category. He is especially gratified to be taking a role in UNICEF's Global Polio Eradication campaign as well as the Clinton Health Access Initiative for childhood pneumonia in Africa. He and his wife, illustrator and designer Chesley McLaren, split their time between Manhattan and the 18th century farmhouse they are restoring in the Hudson Valley.
How did your time at Virginia Wesleyan shape the person you are today?
Considering I nearly flunked out my first semester, I'd say I owe a lot to VWU for taking a chance on me. And after four years of the influence of some truly brilliant professors, like Harvey Simsohn, Rich Lapchick, Bentley Anderson and of course Barclay Sheaks, I felt like a very different individual from that callow youth at the beginning. Probably the most important thing Wesleyan ingrained in my noggin was the idea that one's education never really ends. I feel like I'm still in college in a way. Having said that, I do regret not taking advantage of even more of what Wesleyan had to offer then. I'd advise any current student to milk these irreplaceable years for all they're worth.
What are some of your favorite memories of professors, mentors or friends at VWU?
The school was so small then, that even though it had its cliques you still basically knew everybody. It didn't hurt that I had my brothers, Rick and Tom, there too. I remember the year the campus was being re-wired and we had these giant wooden spools that were left around which became VWU's public transportation; Doing 'the bump' to Average White Band in Birdsong Lounge; Bruce Guernsey's Visiting Poet Series brought us in touch with Oxford-caliber talent; The memory of sitting together around the big TV in Pruden Lounge watching Watergate unfold and the fall of Viet Nam; Then the streaking craze of course; And no one was safe from being drafted by Bentley [Anderson] to be in a theatre production or two.
How do you describe the Virginia Wesleyan experience to friends and colleagues?
I would say the key word is "Access." The almost family-like informality was so perfect for someone like me. I needed the extra inspiration that I got from a lot of face time with some very committed professors who were more than generous with their time and energy. I'll never forget them, or the good friends I made there.