Frederick (Eric) Ivan Archer II '90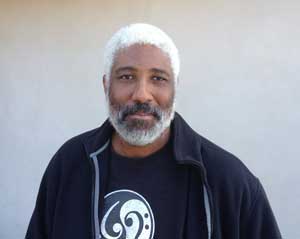 Originally from Temple Hills, Maryland, Eric Archer majored in biology at Virginia Wesleyan, was a resident assistant and was involved in Tang Soo Do martial arts. He now lives in San Diego, California and works as a Principal Investigator in the Marine Mammal Genetics Group at the Southwest Fisheries Science Center, a science lab in the National Oceanic and Atmospheric Adminstration (NOAA).
His work involves studying population genetics, taxonomy, and fishery interactions of cetaceans (whales, dolphins, and porpoises). He has been a cruise leader and chief scientist on eight research cruises over the past 20 years. His current projects include developing methods to distinguish subspecies of cetaceans and revising the taxonomy of fin whales. His other interests include flying, martial arts, and playing the bass—"the instrument, not the fish."
How did your time at Virginia Wesleyan University shape the person you are today?
Being at VWU taught me to respect individuals for who they are and take people at face value. I got to know almost everyone on campus rather quickly and discovered humanity in some of the most unexpected places. Seeing that such a diverse group could coalesce into a rather close family makes me want to recreate that same feeling whenever I find myself in team situations at work or in my personal life.
What are some of your favorite memories of professors, mentors or friends at VWU?
I really enjoyed studying and hanging out in the Village I lounges. It was nice to get into the rhythm of life with everyone else on the off hours. I also had fun hanging out with Dr. Paul Resslar and listening to him tell stories of tromping through woods looking for plants.
How do you describe the Virginia Wesleyan experience to friends and colleagues?
I often use words like "small" and "intimate," but more importantly, I tell them how freeing it is to be able to be more than just a number or seat-filler. Being able to get quality time with professors and have ready access to facilities is absolutely invaluable and hard to duplicate in a larger school.