Dr. Howard Krum '85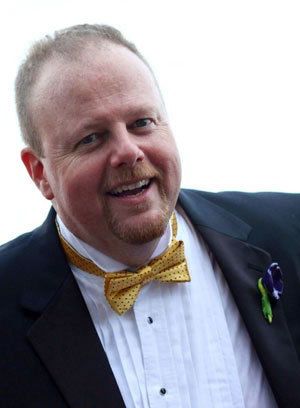 A biology major at Virginia Wesleyan, Howard Krum '85 has combined his love for animals, science and creative communication into a career as a veterinarian and a writer. The Pennsylvania native played golf and other intramural sports at VWU while building long-lasting relationships with friends and professors. He attended University of Pennsylvania School of Veterinary Medicine, where he studied aquatic animals, canine anatomy, ruminant physiology and small animal surgery. He was later hired as the first full-time veterinarian for the New England Aquarium in Boston. He has worked with nearly every species under the sun—humpback whales, harbor seals, jellyfish, sea turtles, bluefin tuna, lobster, lumpfish and herring—and has been recognized nationally for his endeavors. He attended Writing Seminars at Johns Hopkins University, studying creative nonfiction, fiction, and science writing and has published numerous scientific articles. He lives in Windsor, Vermont with his wife, one dog and a cat.
Tell us about your current job, professional recognitions, accomplishments and/or special projects.
I am an aquatic animal veterinarian, science writer and I just received the Alumni Award of Merit from the University of Pennsylvania, School of Veterinary Medicine. Myself and three of my Penn Vet classmates have released the first in a series of six novels based on our real-life experiences in vet school. "An Animal Life: The Beginning" is an irreverently humorous medical mystery/love story. It's currently being considered for adaptation into a television series.

How did your time at Virginia Wesleyan University shape the person you are today?
It showed me the importance of personal relationships. I am a better veterinarian because of the solid relationships with my co-workers and friends, rather than any advance in technology or medicine.

What are some of your favorite memories of professors, mentors or friends at VWU?
Betty Lou Jefferson Harris was a force to be reckoned with. She loved her students and demanded excellence from us in equal measure. The results of her tough love are dozens of happy and successful research scientists, nurses, medical doctors, and veterinarians around the globe. We loved our professors, truly. Vern Keefer, Patrick Lang, and Betty Lou Jefferson Harris cared about us individuals, and we knew it.

How are Wesleyan alumni different from other college graduates?
They tend to be taller...

Anything else about your VWU experience you'd like to share?
I would not have survived, let alone thrived, at a larger institution. I needed the individual, one-on-one "care and feeding" provided by the VWU faculty and staff.