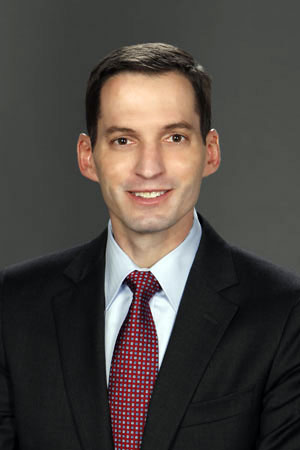 Based on his extracurricular activities as a Virginia Wesleyan student—Habitat for Humanity, Student Government Association, and a member of the Sigma Nu fraternity—it comes as no surprise that John Lockerby '96 now serves the community of Skokie, Illinois as village manager. Lockerby has worked in municipal government for nearly 20 years and was appointed to village manager in January after serving as Skokie's assistant village manager for nine years. The Knoxville, Tennessee native holds a degree in Human Services from VWU and a Master of Public Administration from Northern Illinois University. These days Lockerby calls Skokie home, residing in the village with his wife and two children.
How did your time at Virginia Wesleyan University shape the person you are today?
The sum of the experiences—including fun times with friends, participation in extracurricular activities, pursuing a variety of studies, and numerous other opportunities—further developed my abilities and confidence.
What are some of your favorite memories of professors, mentors or friends at VWU?
"Scotty D" taking spring break trips to Florida to volunteer on home construction sites for Habitat for Humanity; Professor of Religious Studies Craig Wansink serving as the advisor to Sigma Nu; Ms. Polly's friendship and consistent warm and enthusiastic greeting for students as we entered the dining center day in and day out; Mud sliding across campus.

How do you describe the Virginia Wesleyan experience to friends and colleagues?
At some point during my time at Virginia Wesleyan, I realized that going to VWU can be similar to a visit to the Grand Canyon. You can stand on the side and look or you can get into it and truly experience all that VWU has to offer.

Share your thoughts about one or more of the following: the value of a liberal arts education, the "small college difference," unique opportunities you had at VWU.
Completing a full-time internship my final semester provided meaningful experiences that benefited me in a number of ways, including helping me to secure my first job after college.

Anything else about your time at VWU you would like to share?
The opportunities I had inside and outside of the classroom were fun and challenging and they prepared me for graduate school, my career, and life.