Michael Daily '01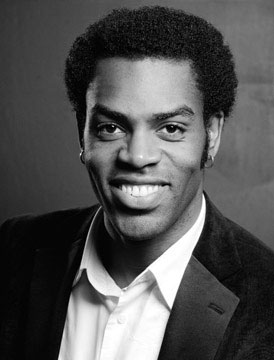 Michael Dailey studied music at Virginia Wesleyan University but graduated with a Bachelor of Arts in psychology. Michael followed his artistic passions and is currently a third-year resident W. Gibson Walters Memorial Fellow of Opera San Jose. He was the featured soloist at VWU's 42nd Commencement Ceremony and is scheduled to perform in an upcoming concert celebrating the College's 50th anniversary. Michael  and his fiance Amy Saxton plan to get married on December 17, 2011.
How did your time at Virginia Wesleyan University shape the person you are today?
"Virginia Wesleyan is an amazing place! It absolutely shaped who I am today by providing me with opportunities for growth academically and professionally. Through my involvement with Wesleyan Singers, Student Government Association, Residence Life as a Resident Assistant and Village Assistant, as well as my involvement as a founding member of the Phi Kappa Tau Fraternity Epsilon Delta Chapter; I developed leadership skills, a sense of confidence that has stayed with me, as well as lifelong friends."
What are some of your favorite memories of friends, professors or mentors at VWU?
"There are honestly too many to name, such as my first trip ever to New York City on an East Coast tour with the Wesleyan Singers, or my fraternity (Phi Kappa Tau) challenging the Woman's Soccer Team to a match (which we won) as well as the Dance Team to a half time dance off (which we also won). A very special memory to me happened during my senior year. Psychology majors were required to do an independent research project. Dr. Zimmerman, my advisor, saw that I needed some extra help. She invited me to her home on a Saturday to assist me with some proofreading. Where else but VWU do the professors care this much!?"
How are Wesleyan alumni different from other college graduates?
"I think that the alumni of Virginia Wesleyan University will always have a place that they are proud to come back to and call home. The college is small enough that it can provide almost if not every student opportunities to grow and develop academically and socially. We are different because VWU is unique. The professors and staff truly love what they do and want the students to succeed. Whenever someone asks where I went to college, I always say with a smile: Virginia Wesleyan College."