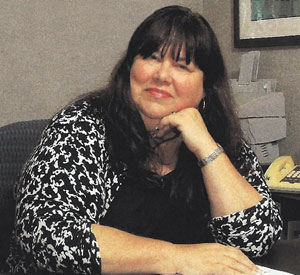 The daughter of a Navy man, Nancy Harris-Kroll '81 and her family lived in Florida, California and England before eventually settling in Virginia Beach. A creative teenager, Kroll enrolled at Virginia Wesleyan, where she joined the Art Club, broadcast a weekly radio show on the College's station, and earned her bachelor's degree in Art Education. She began her career as a tutor for special needs students and in 2009 became a certified Applied Behavior Analyst, specializing in the recognition and treatment of behavioral issues in autistic children. Today she is the owner and clinical director at The Learning Resource Center, providing tutoring services as well as applied behavior testing and treatment for students aged 18 months to adult. She also advocates for children and families affected by autism, working to increase support services in the public school system. Kroll lives in Virginia Beach with her husband Sam, their three children and two dogs. In addition to her meaningful work, she is currently enjoying the process of designing her new home and taking a painting class with her daughter.
How did your time at Virginia Wesleyan University shape the person you are today?
I came to Virginia Wesleyan because of the location and size of the College. While I was there I really enjoyed the caring and close environment. I was at a time in my life where I really needed to grow, develop, and gain maturity and VWU gave me the chance to do that. Everything I experienced while at VWU allowed me to become the person I am today.
What are some of your favorite memories of professors, mentors or friends at VWU?
I met my best friend while I was at VWU, Lisa Malias Lord '82, who I still speak to today. My favorite professor was Barclay Sheaks, who founded the Art Department.
How do you describe the Virginia Wesleyan experience to friends and colleagues?
Virginia Wesleyan allows you the opportunity to make connections that will last a lifetime. Someone's time at VWU could change them forever because of the people they meet and the lessons they learn. It is a great place to grow and become the person you always wanted to be.
Share your thoughts about one or more of the following: the value of a liberal arts education, the "small college difference," unique opportunities you had at VWU.
While at VWU I had the opportunity to student teach at two different schools in the area, Linkhorn Park Elementary and Green Run High School.
Anything else about your time at VWU you would like to share?
I loved every minute of it!