Patrick McMahon '02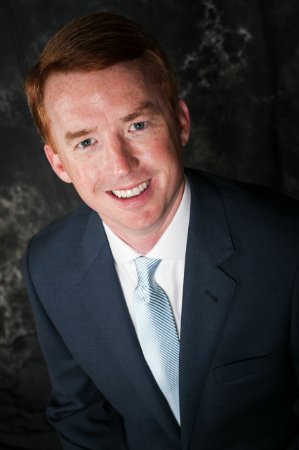 As a business major and a member of the VWU Men's Soccer Team, student-athlete Patrick McMahon '02 had a full schedule as a student at Virginia Wesleyan. A dedicated student with a strong work ethic, McMahon secured an internship at a local financial services company, which led to his first full-time job. Today, he serves as vice president at Nuveen Investments. He resides in Norfolk—where he is from originally—and enjoys playing golf and soccer, and spending time with his wife, Aarynn, and daughter, Mary Walsh. He and his wife will welcome a second daughter in June.
How did your time at Virginia Wesleyan University shape the person you are today?
Being a student-athlete at VWU instilled goal setting and achievement. In addition, I gained independence and leadership skills, which successfully allowed me to transition to the workforce.
What are some of your favorite memories of professors, mentors or friends at VWU?
I really enjoyed my numerous marketing and finance courses. Also, travel for soccer games and working summer soccer camps was always a good time. Those camps were great practice for parenthood!
How do you describe the Virginia Wesleyan experience to friends and colleagues?
It was a good balance between academics, social, and athletics.
Share your thoughts about one or more of the following: the value of a liberal arts education, the "small college difference," unique opportunities you had at VWU.
The spring semester of my senior year, I was able to secure an internship at UBS Financial Services in Norfolk. That internship led to my first job upon graduation. The benefit of having interactive/small classes at VWU prepared me well. We also had various opportunities to volunteer in the community with local charities. These opportunities established a strong sense of charity and giving to others.